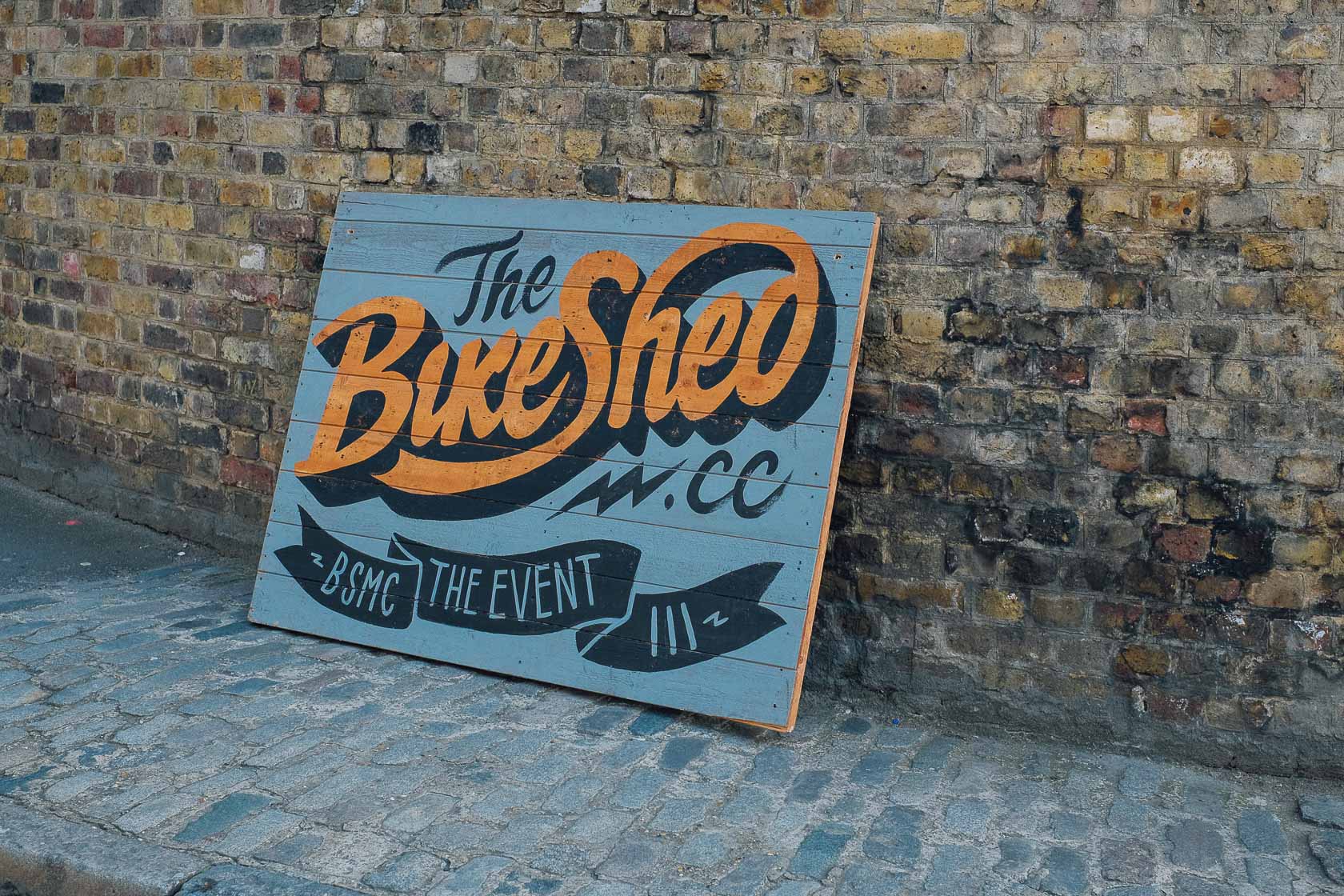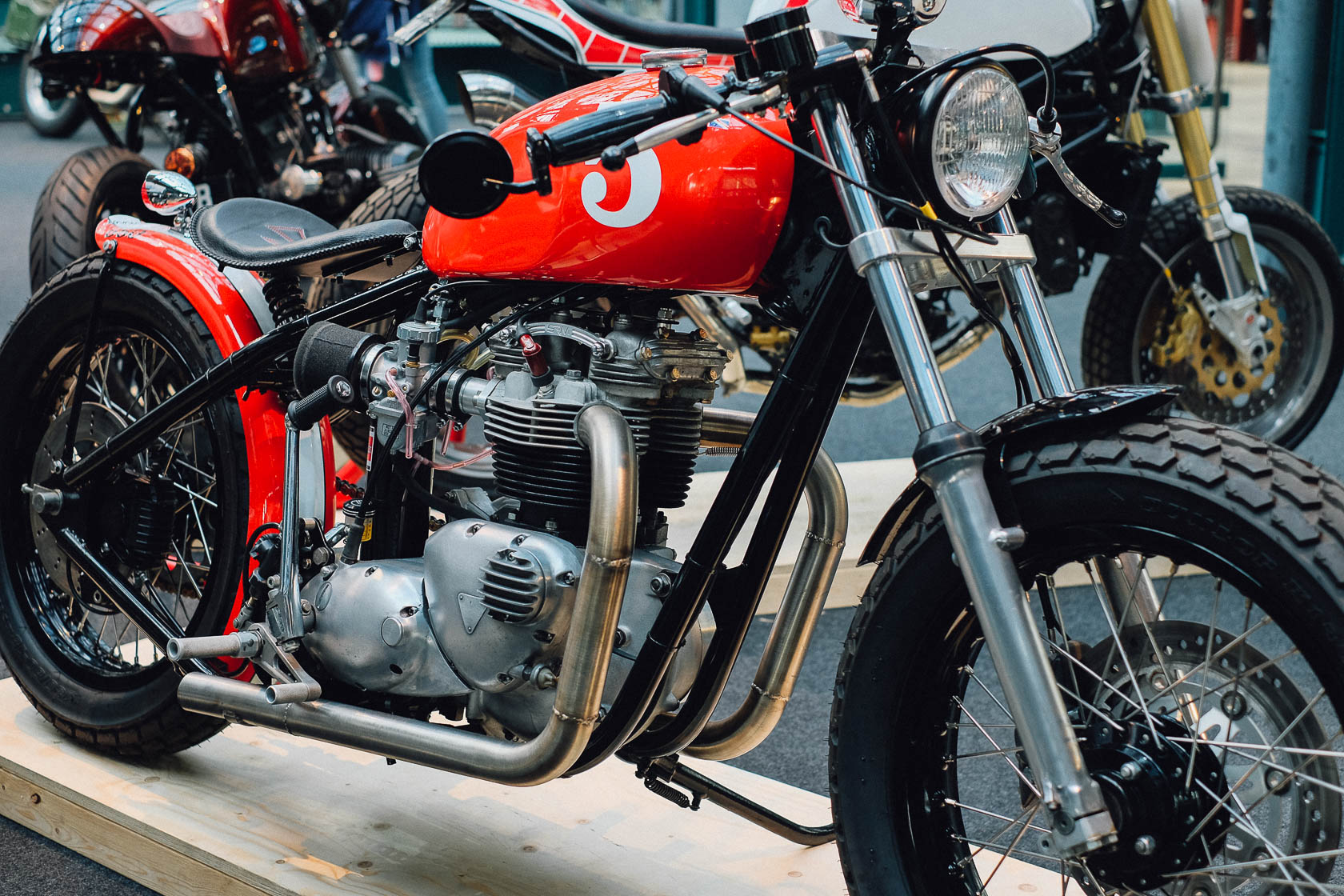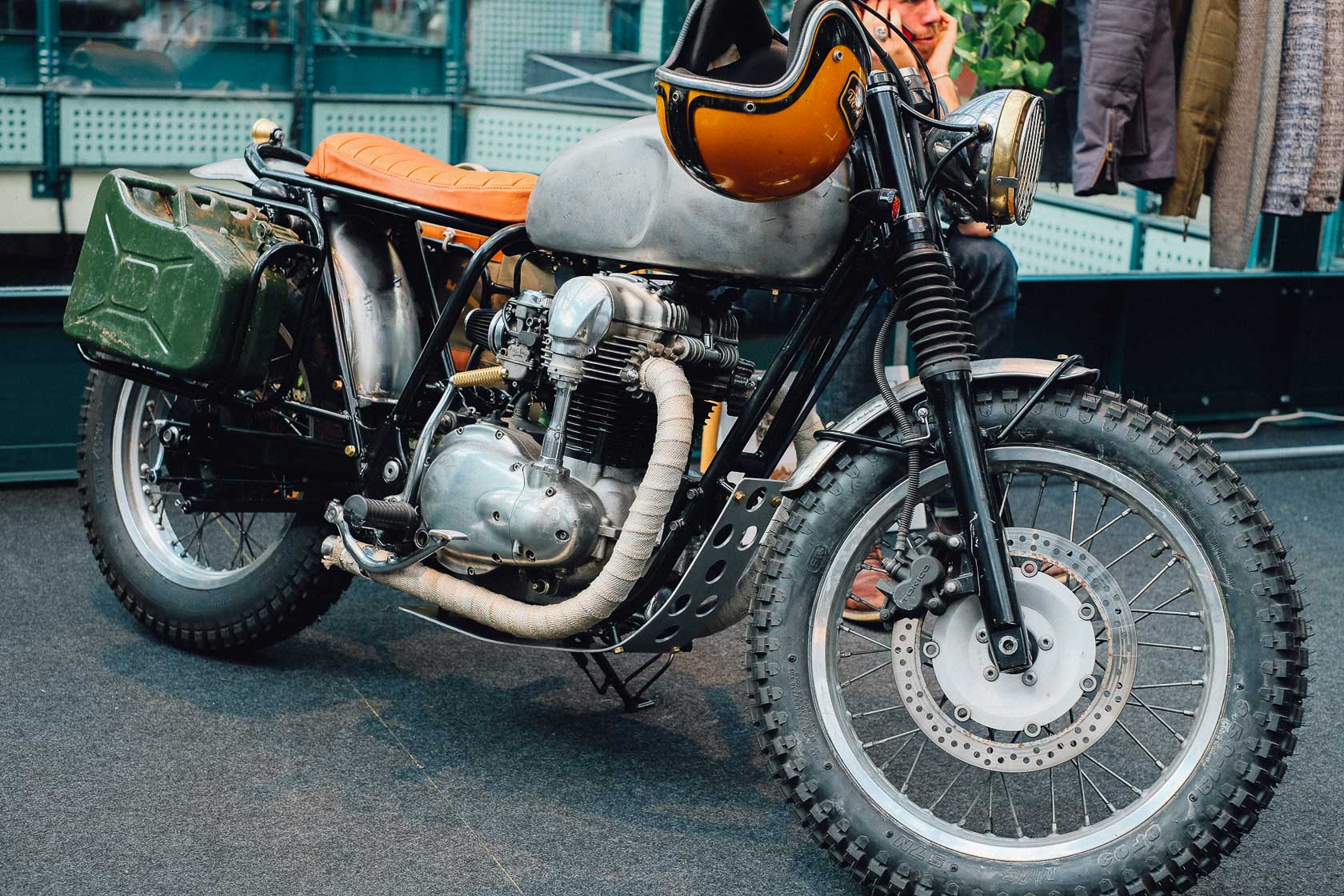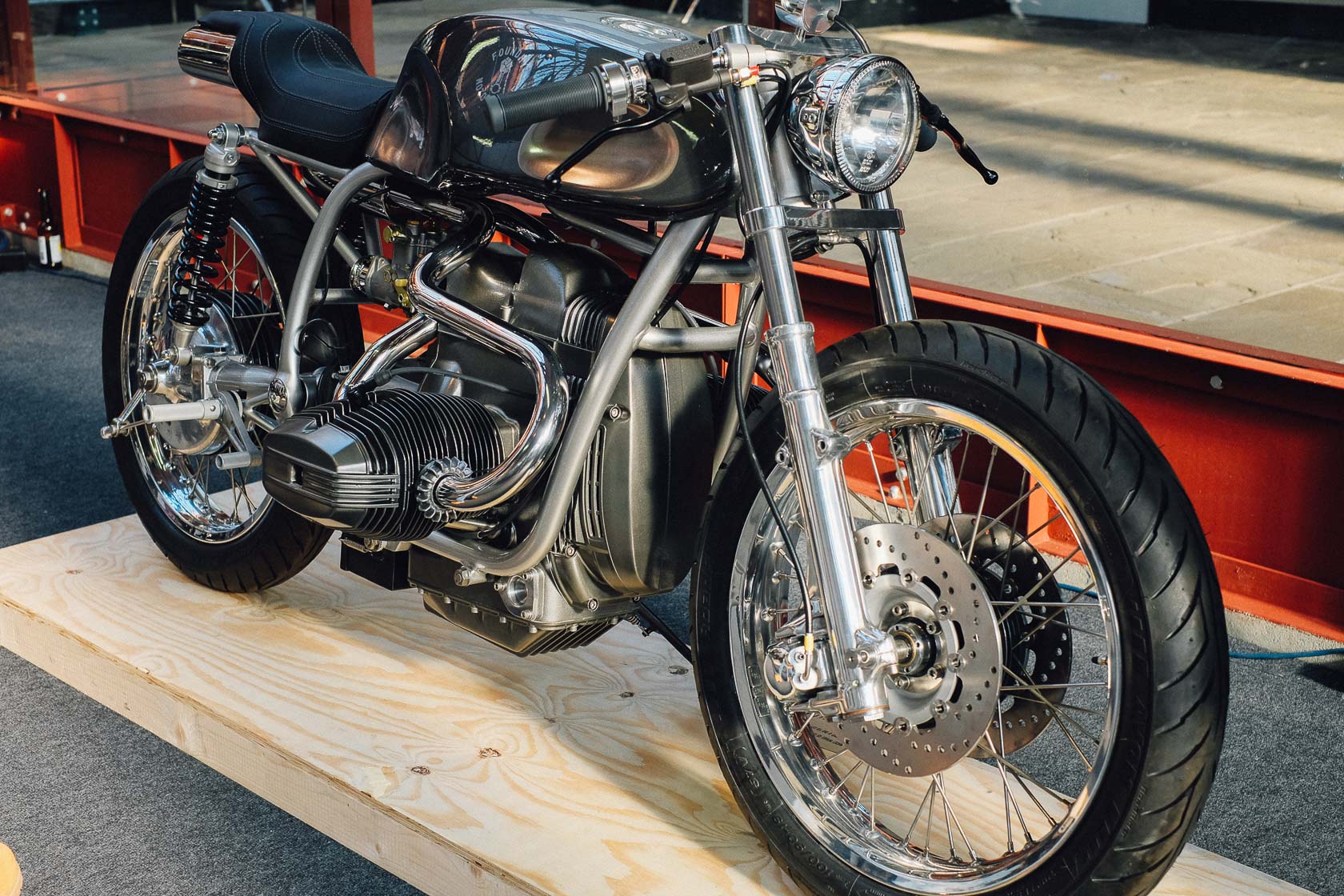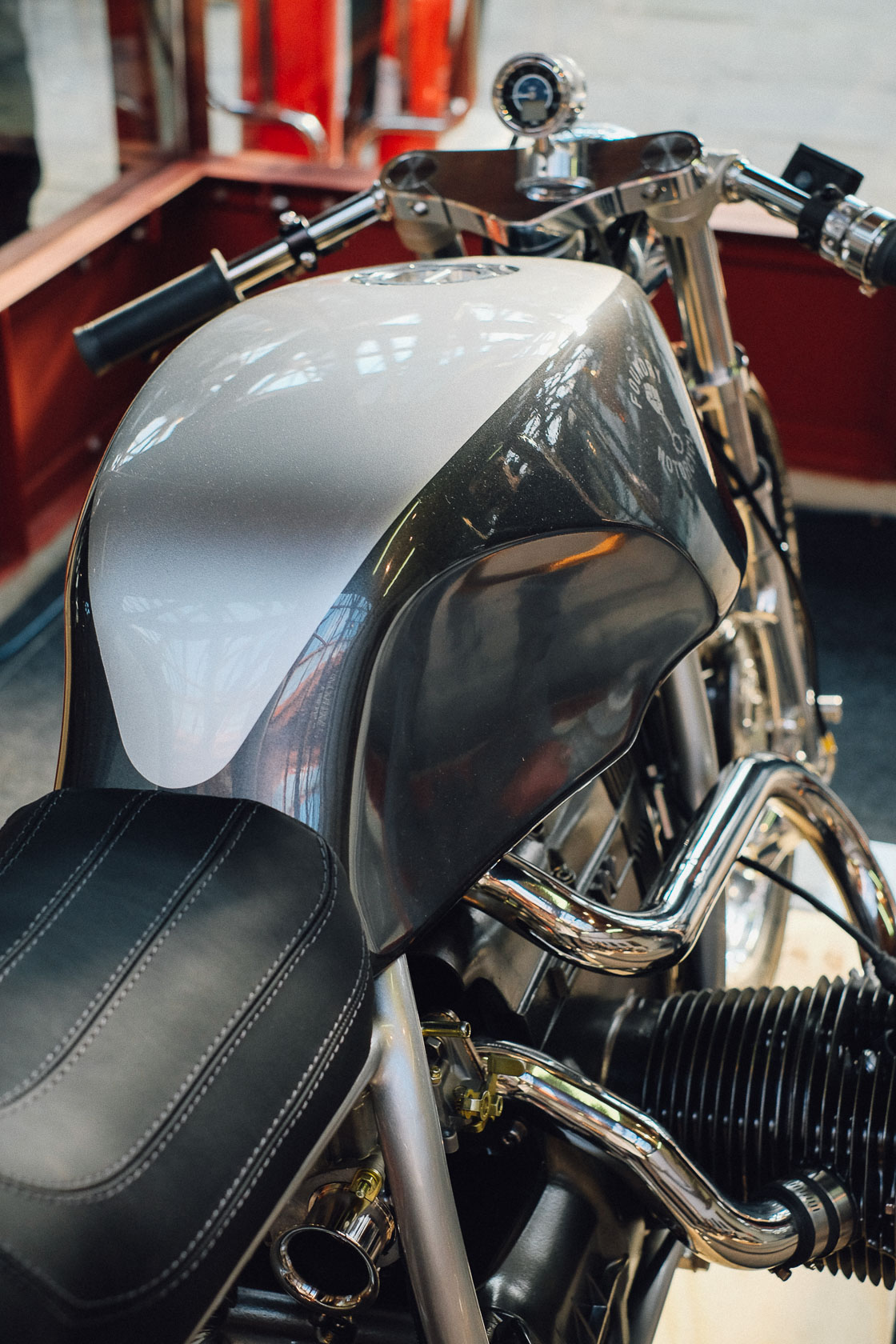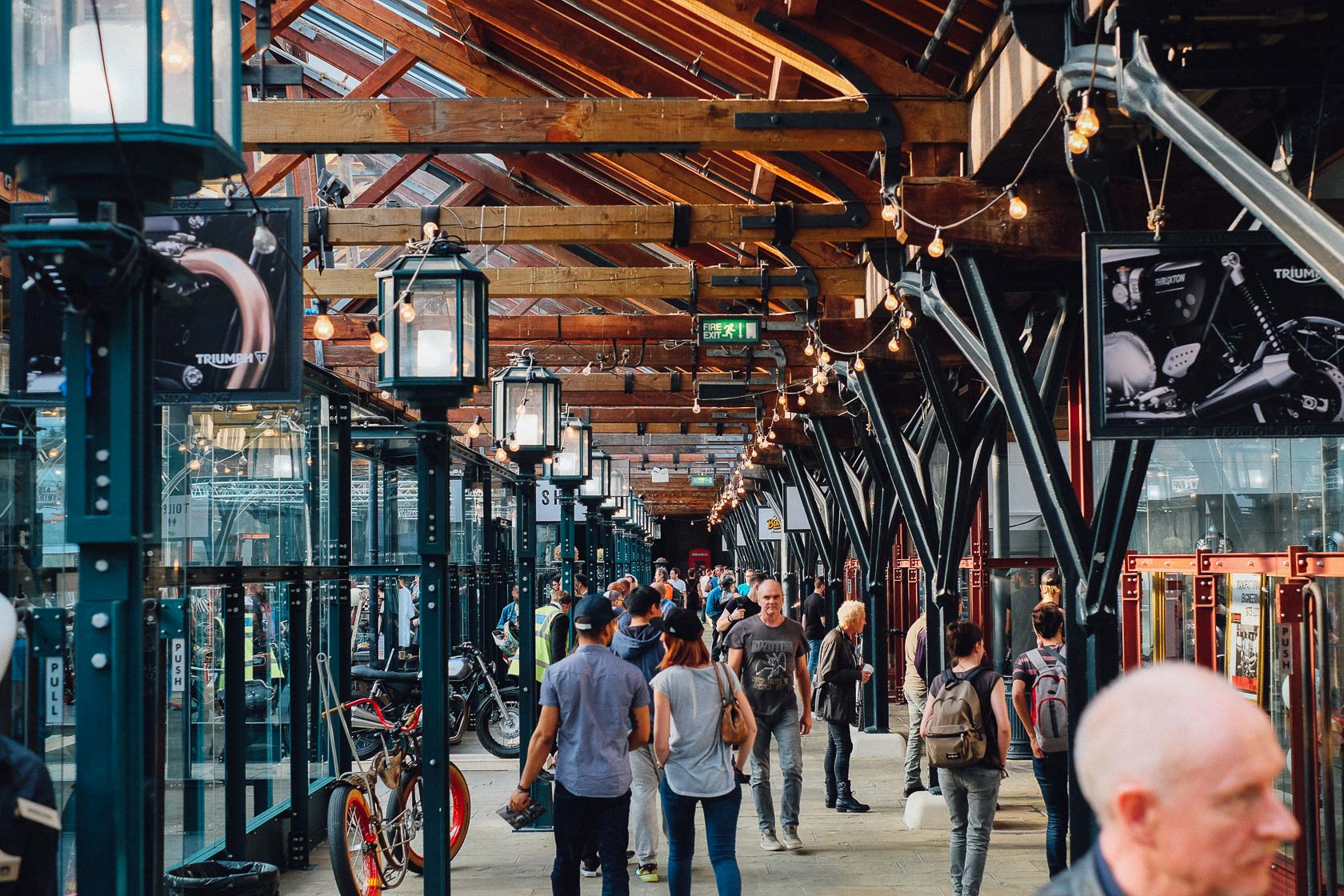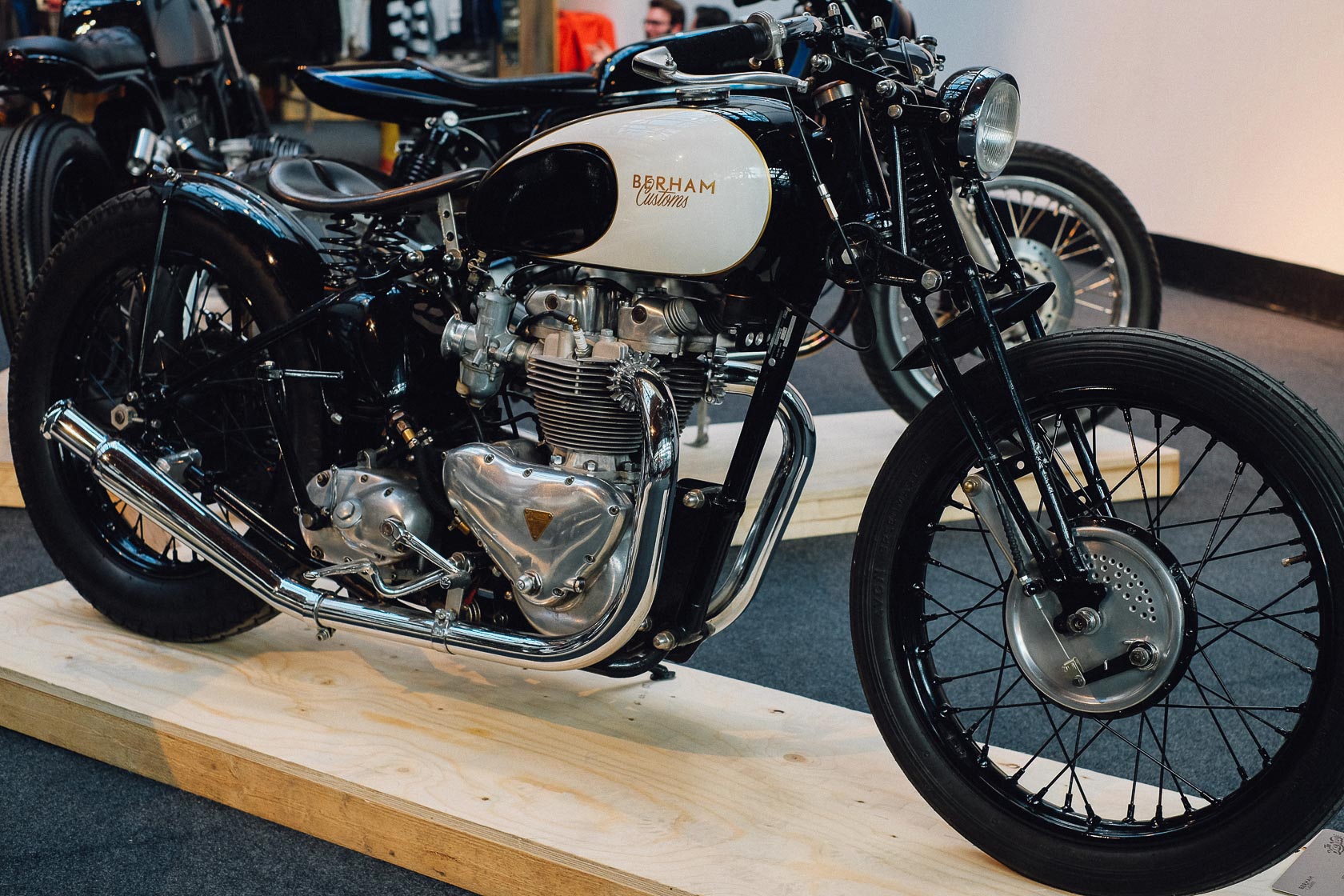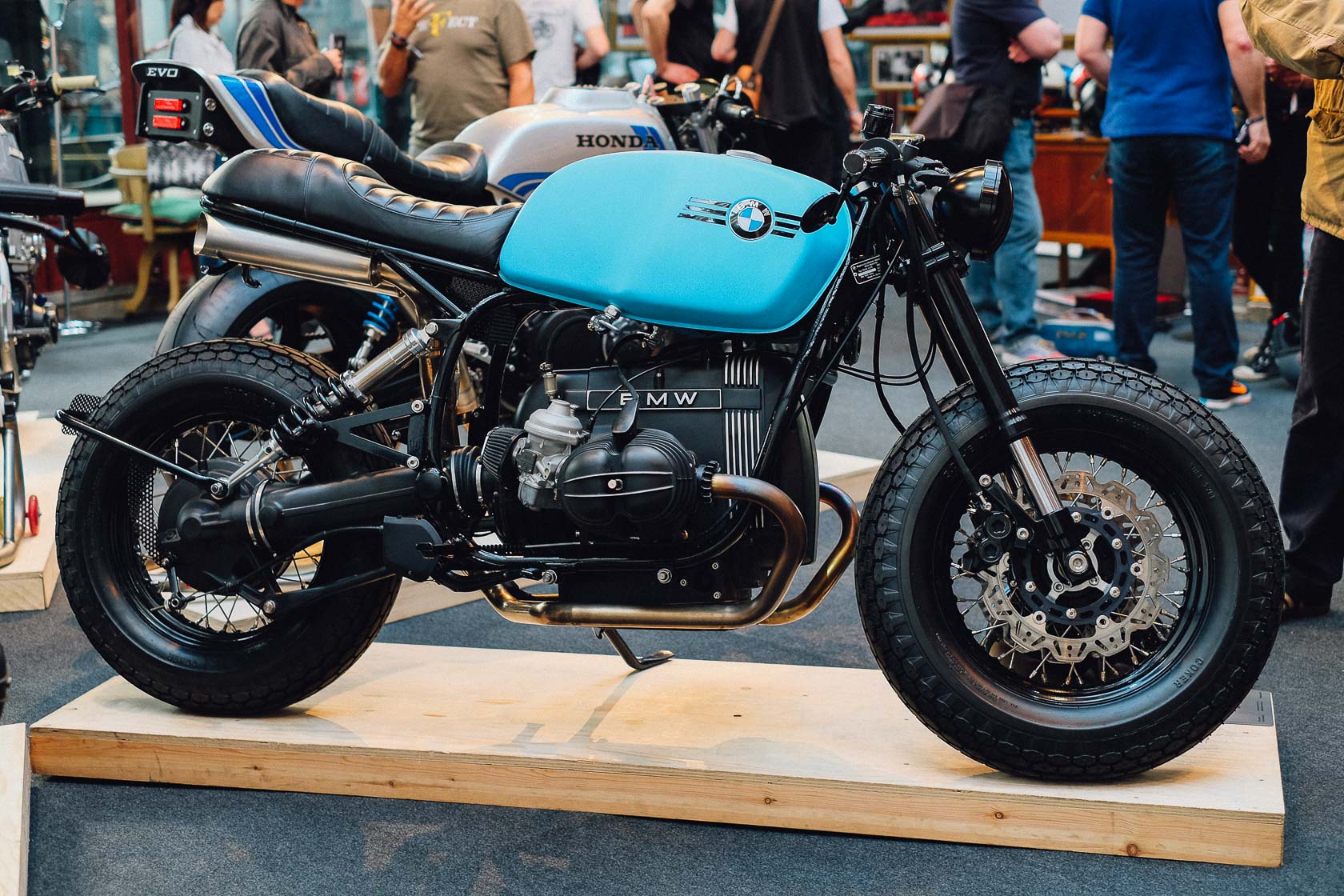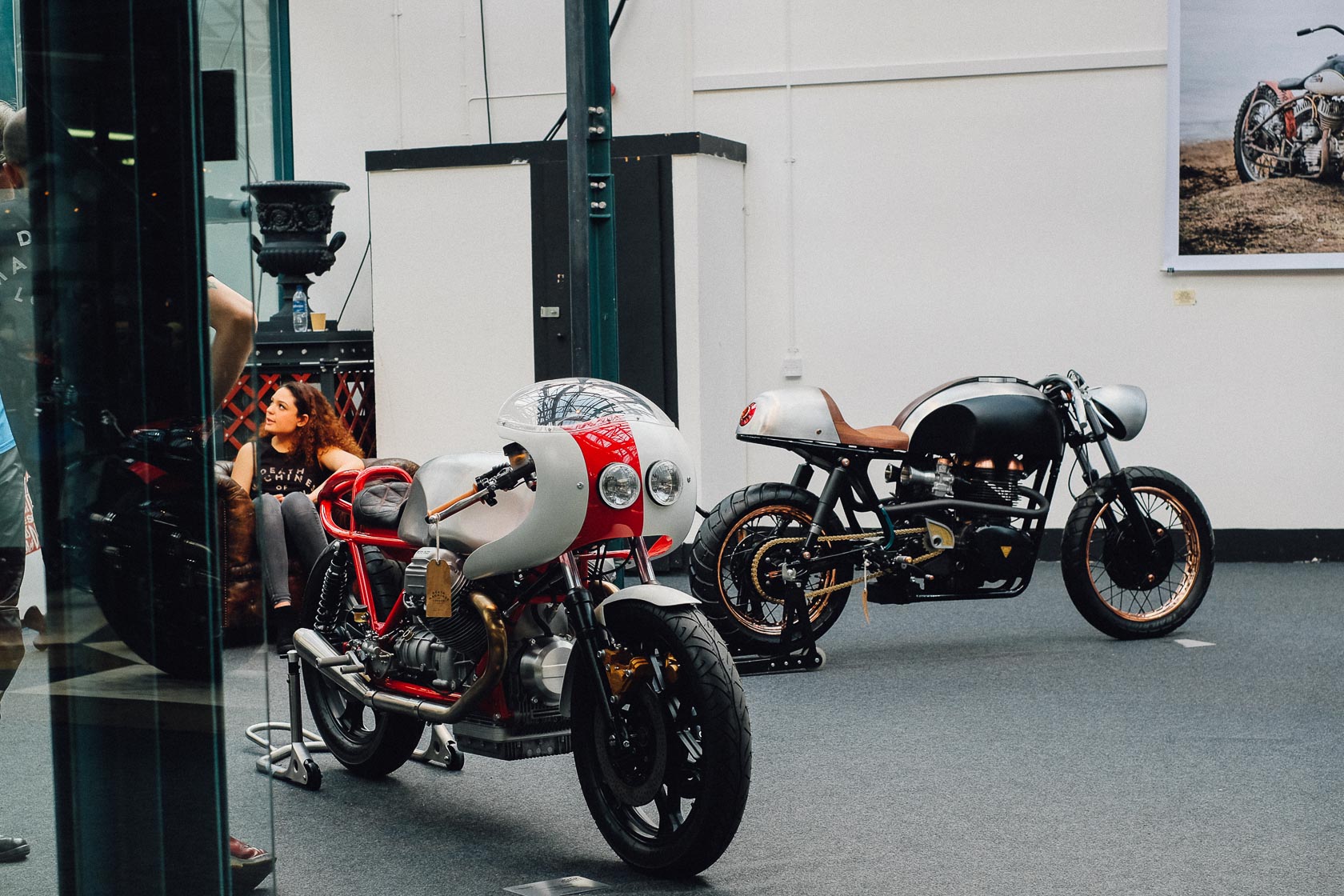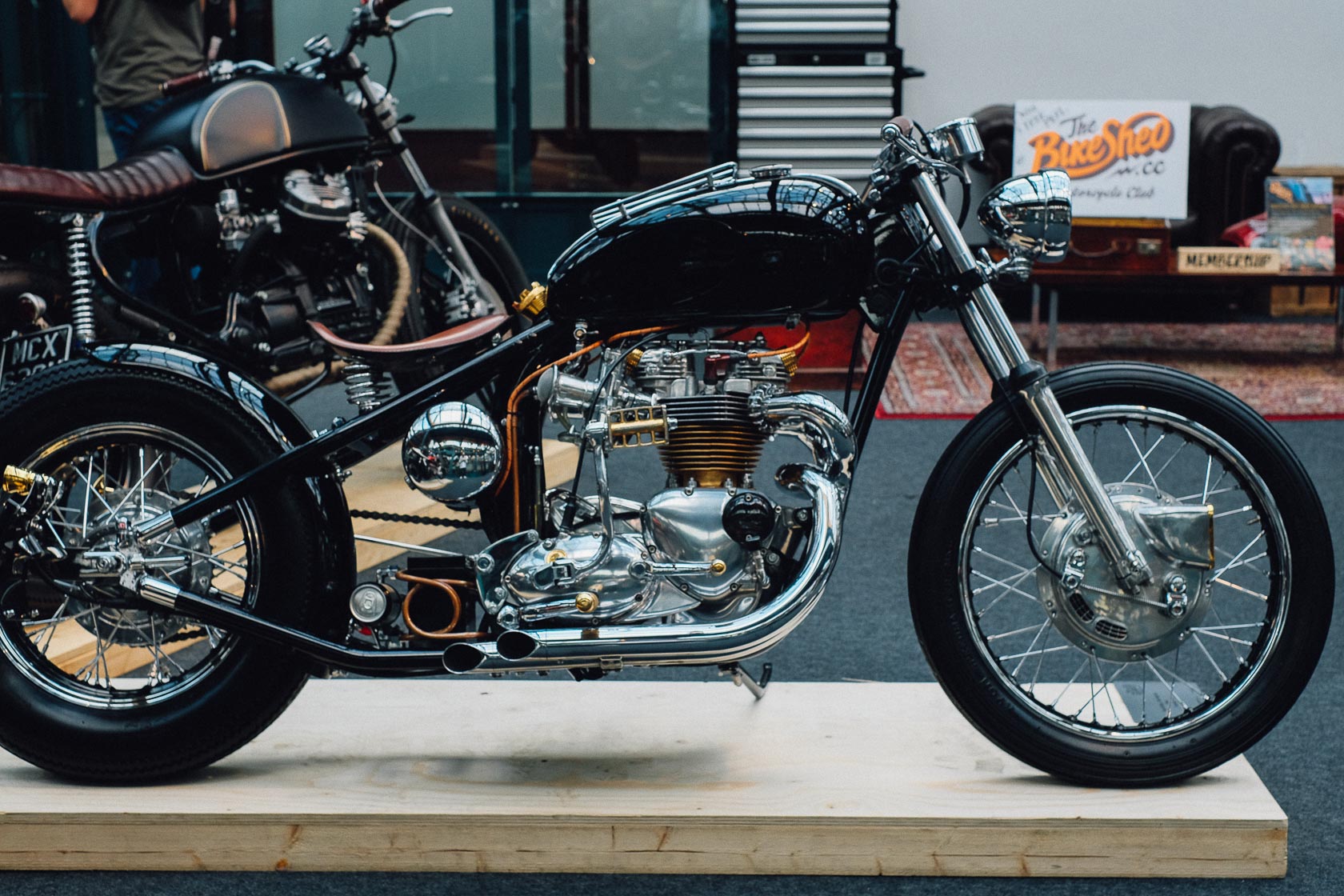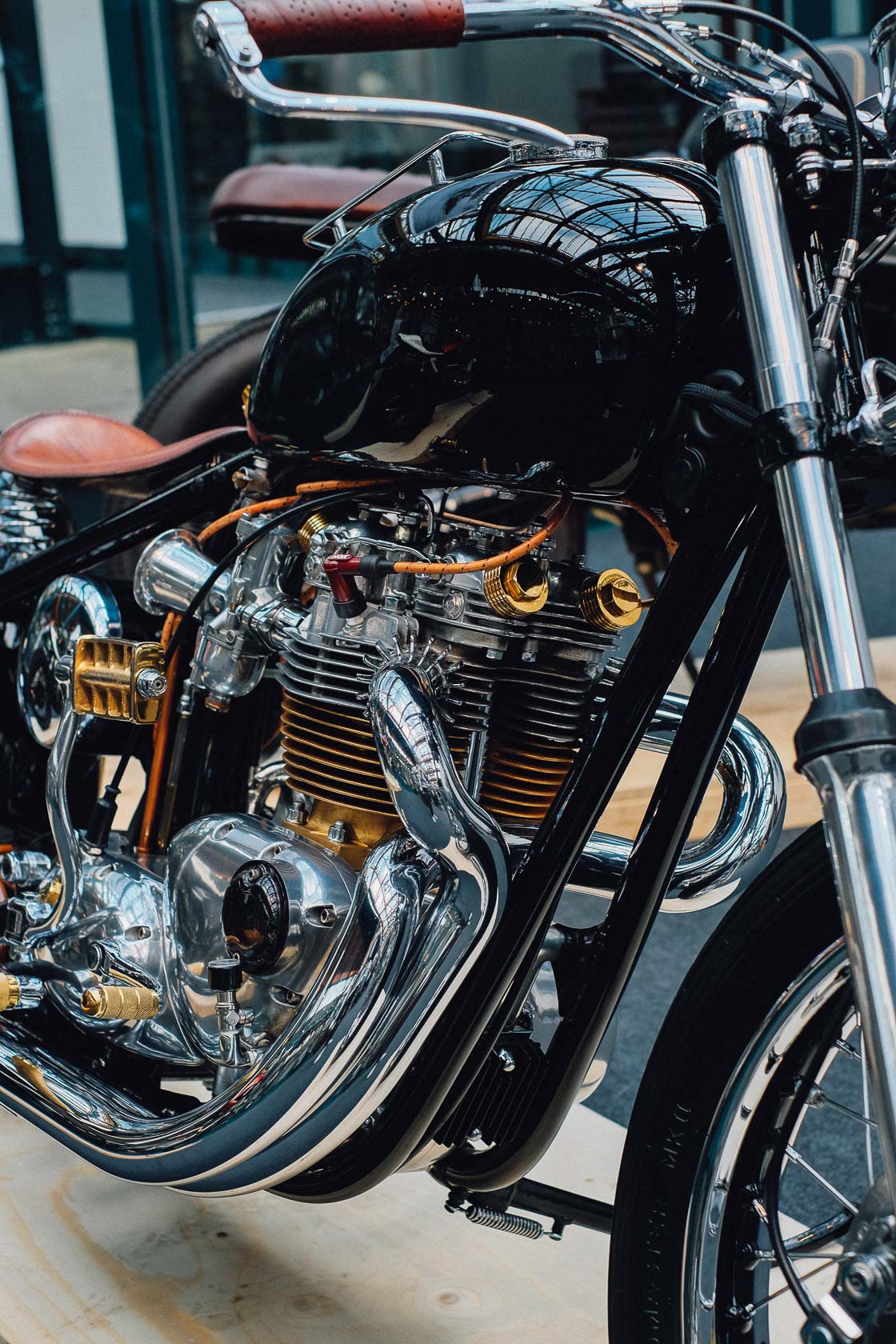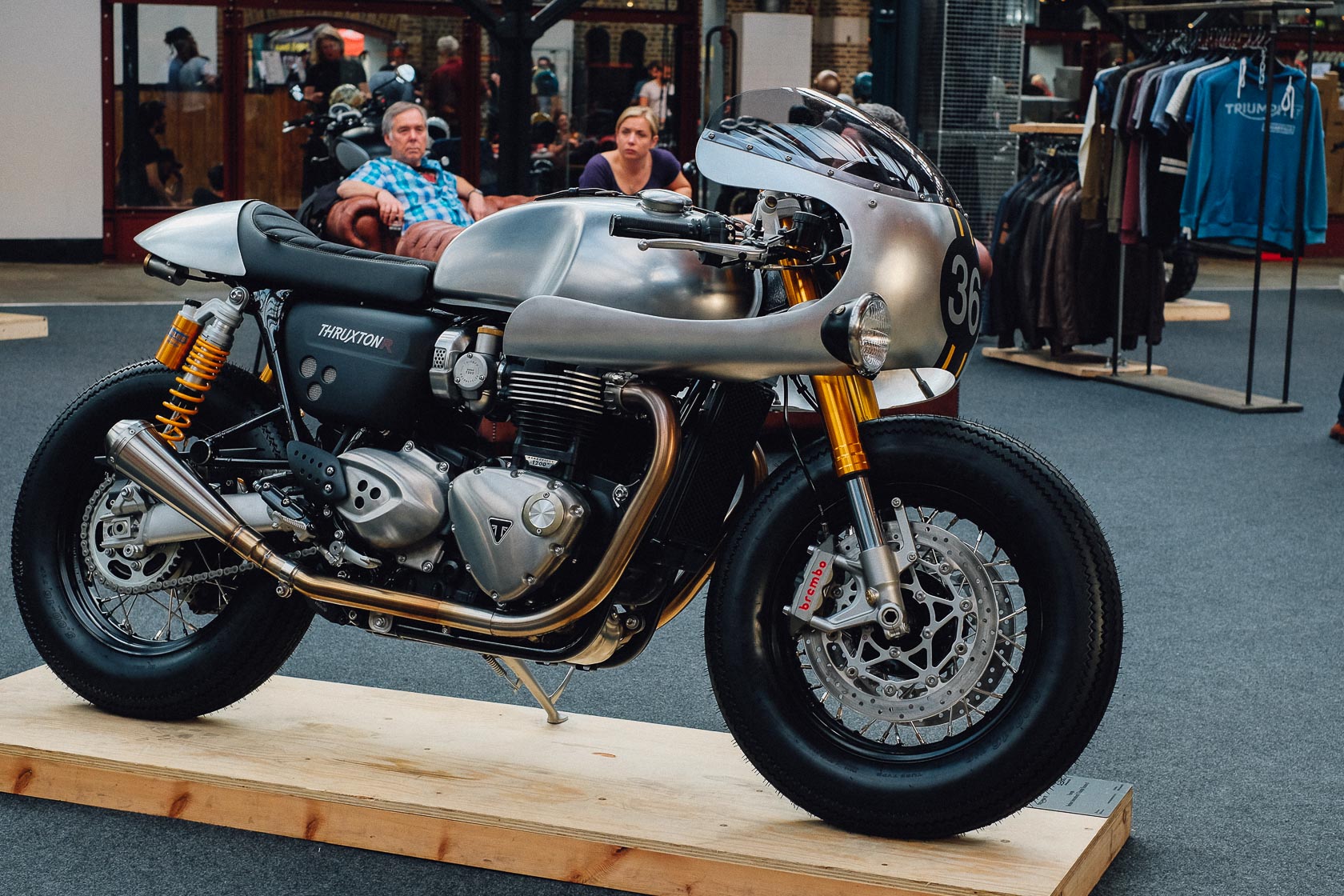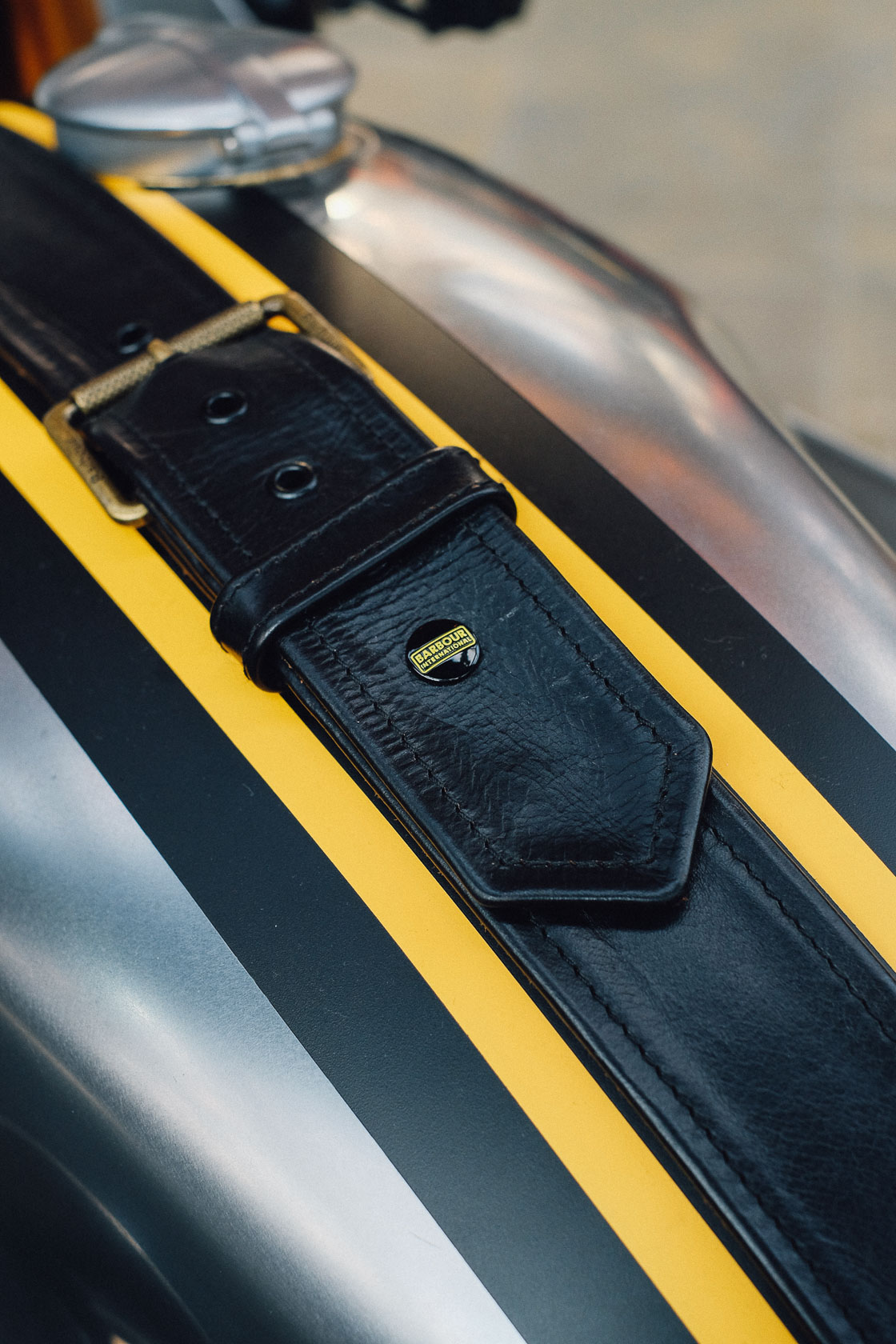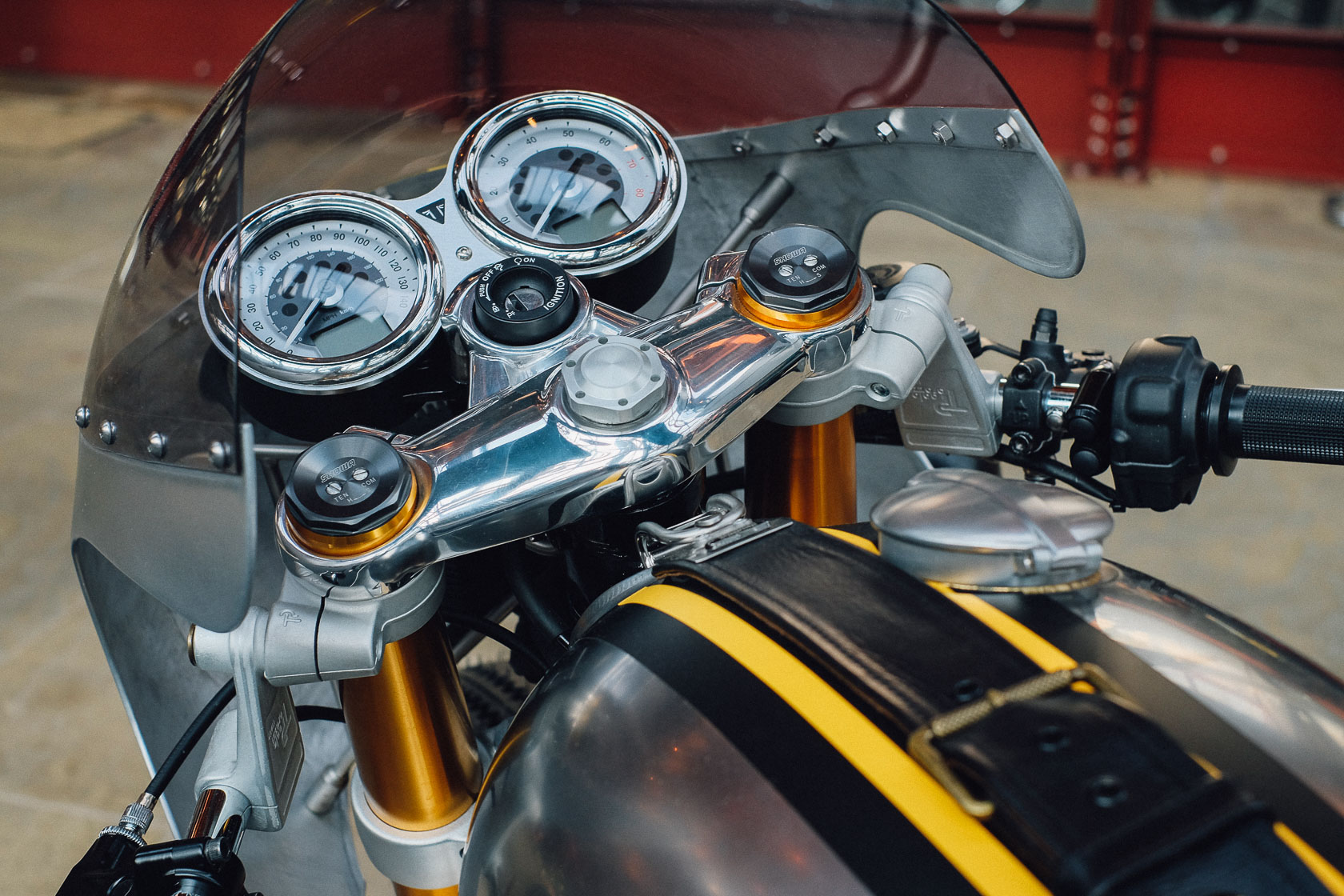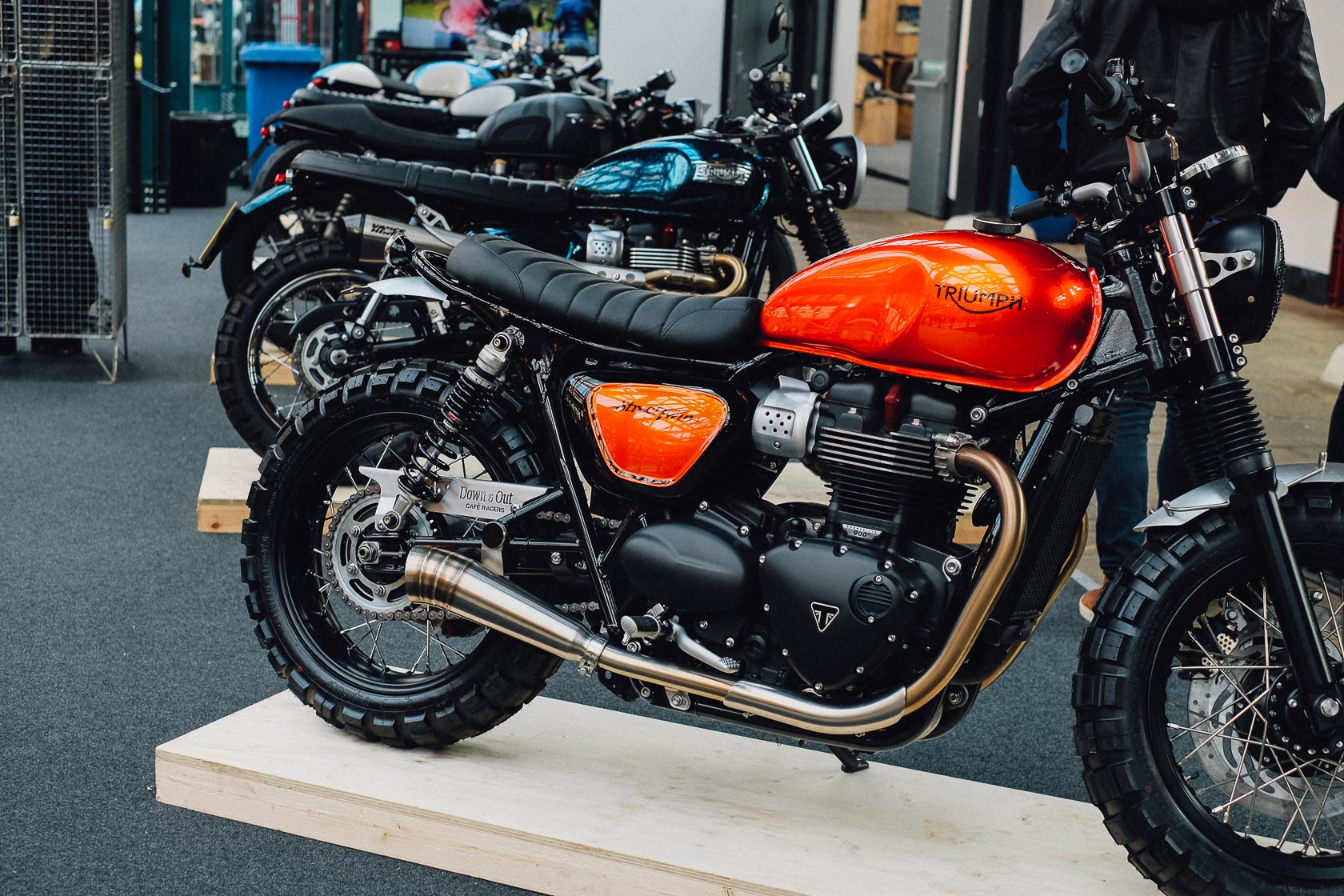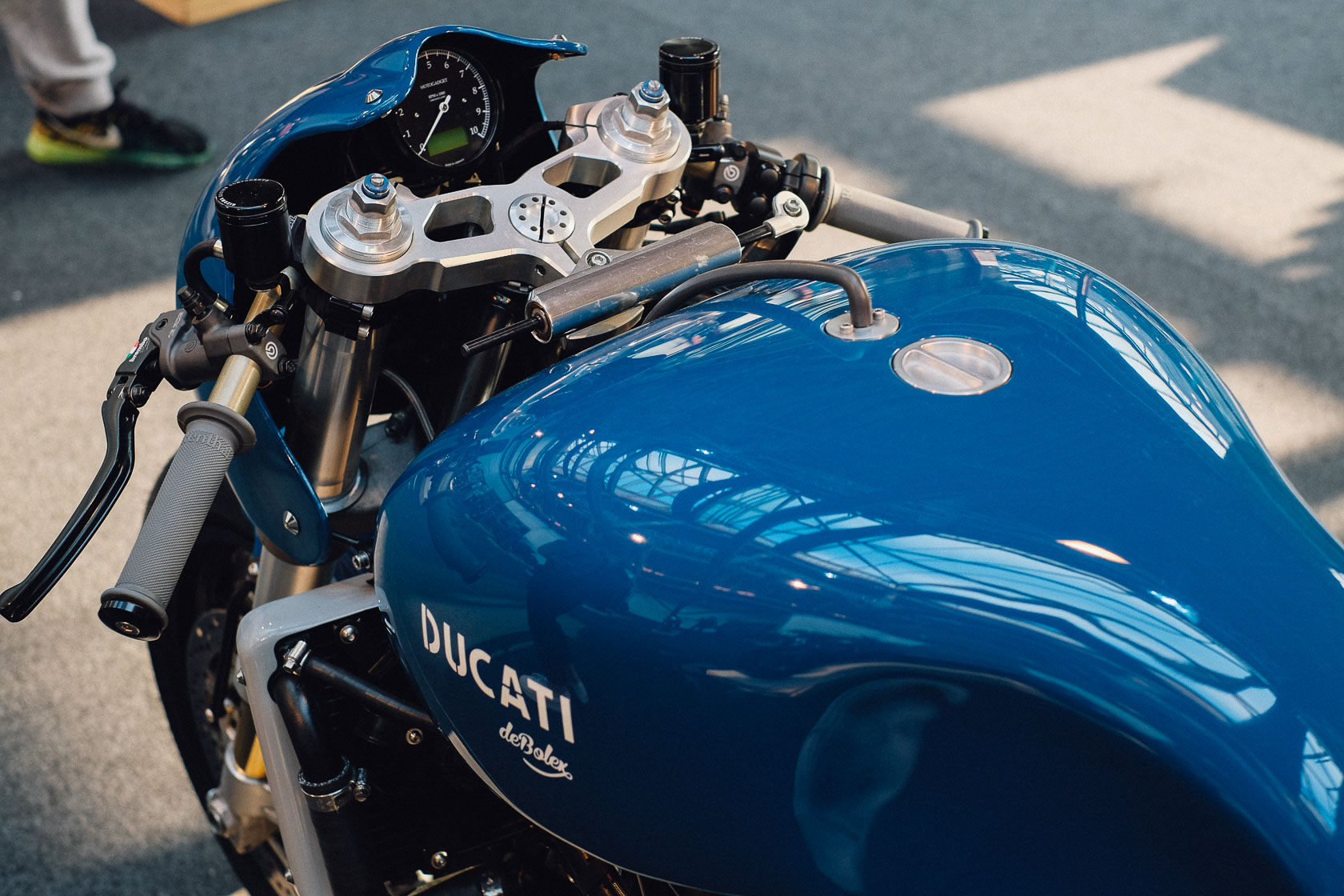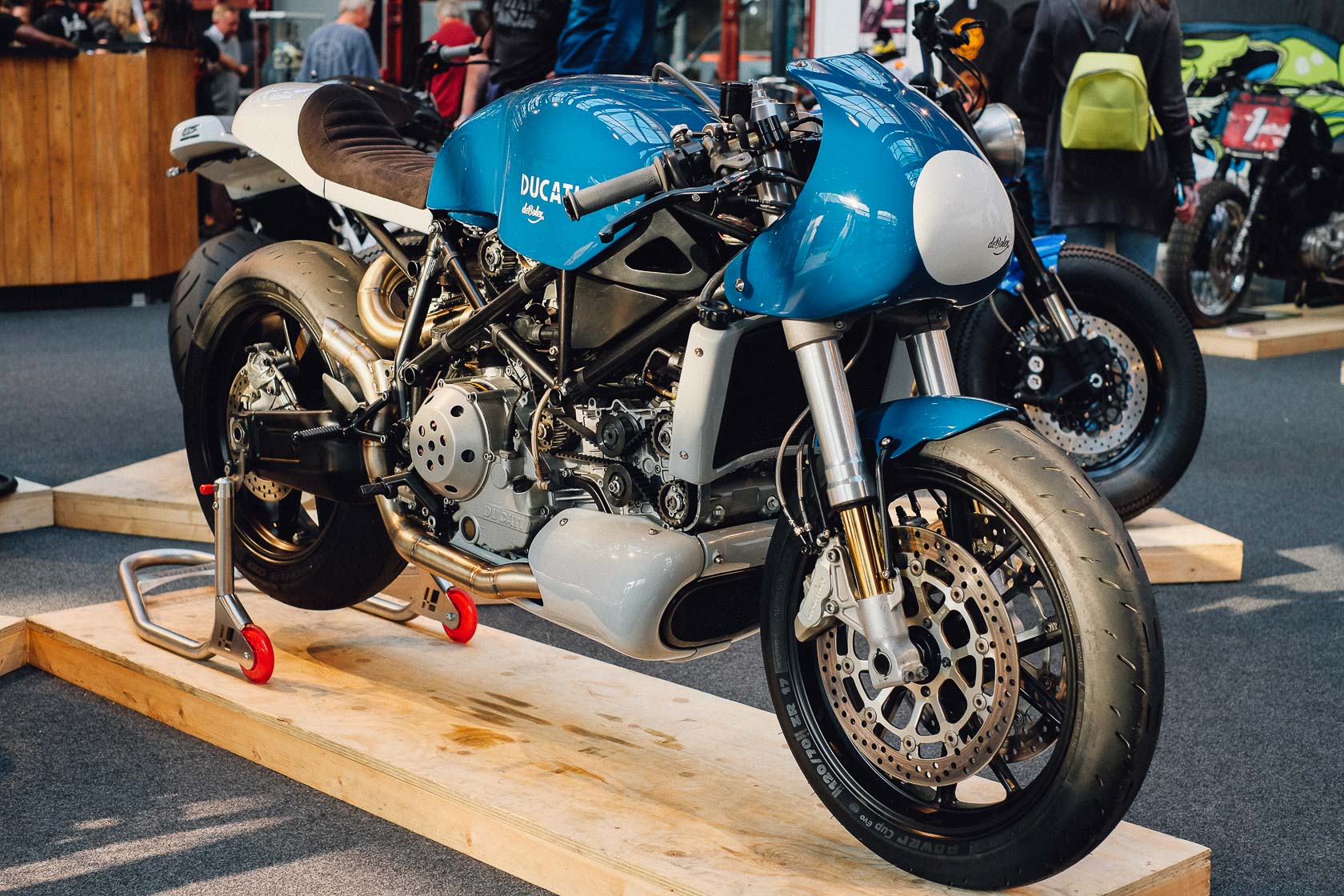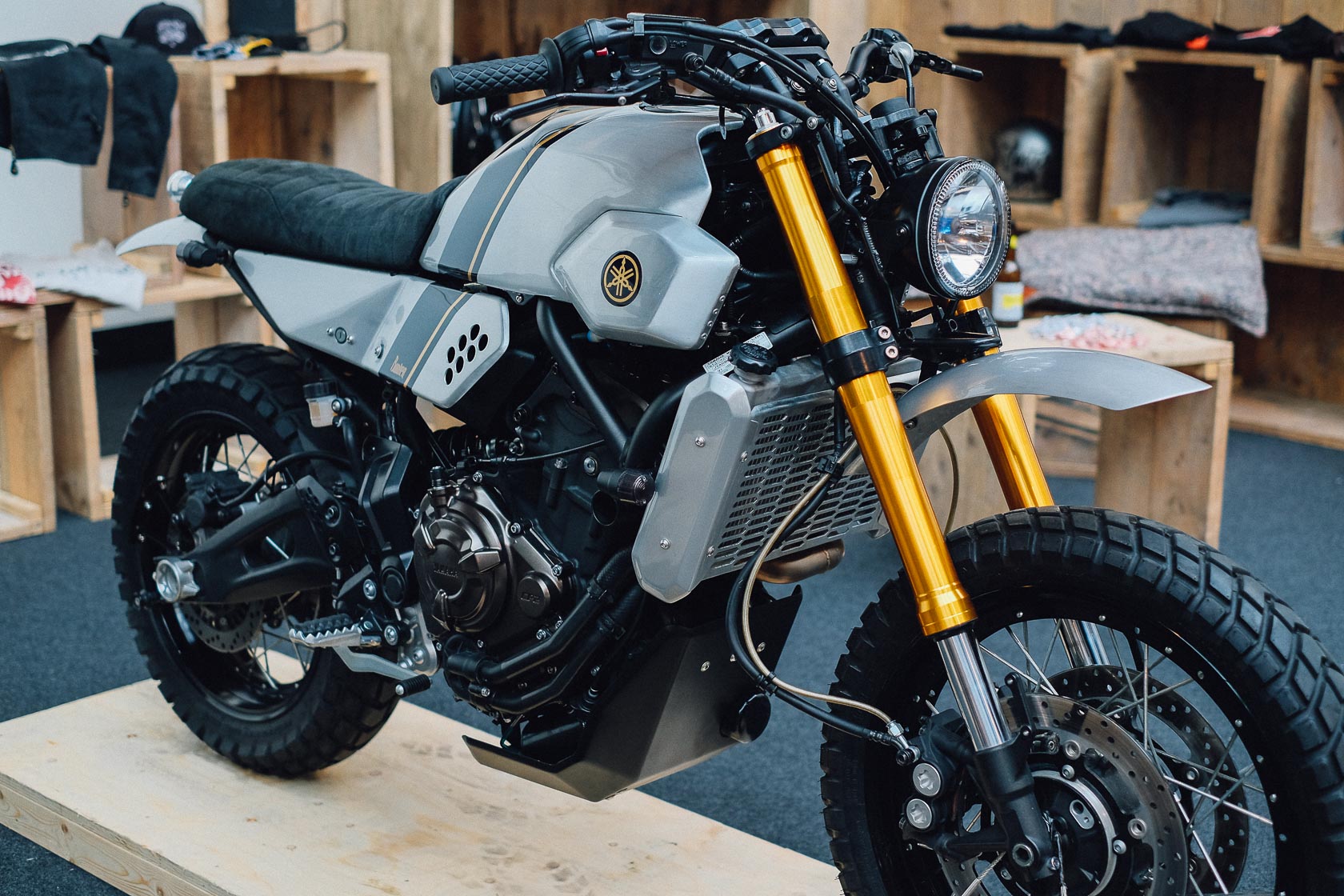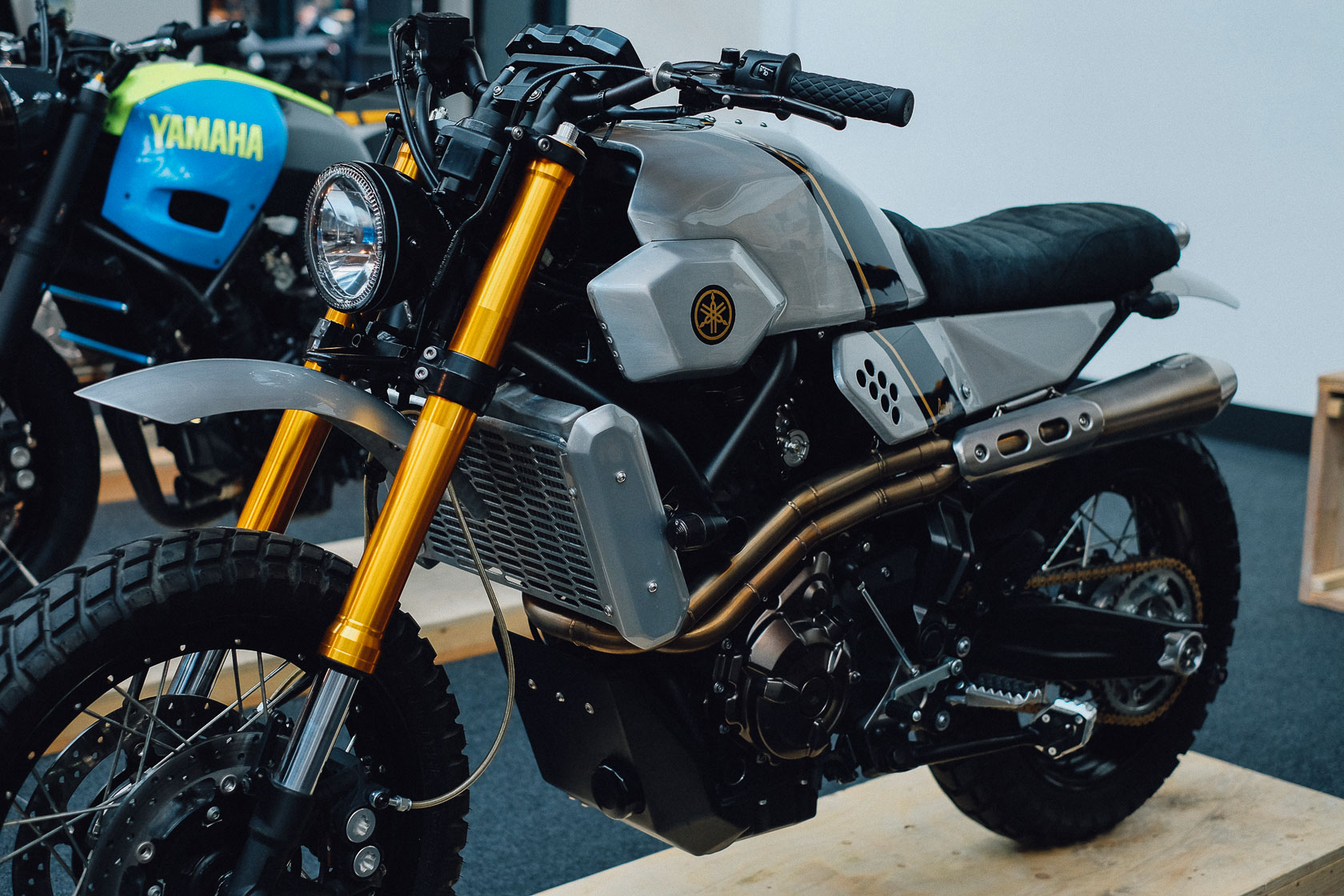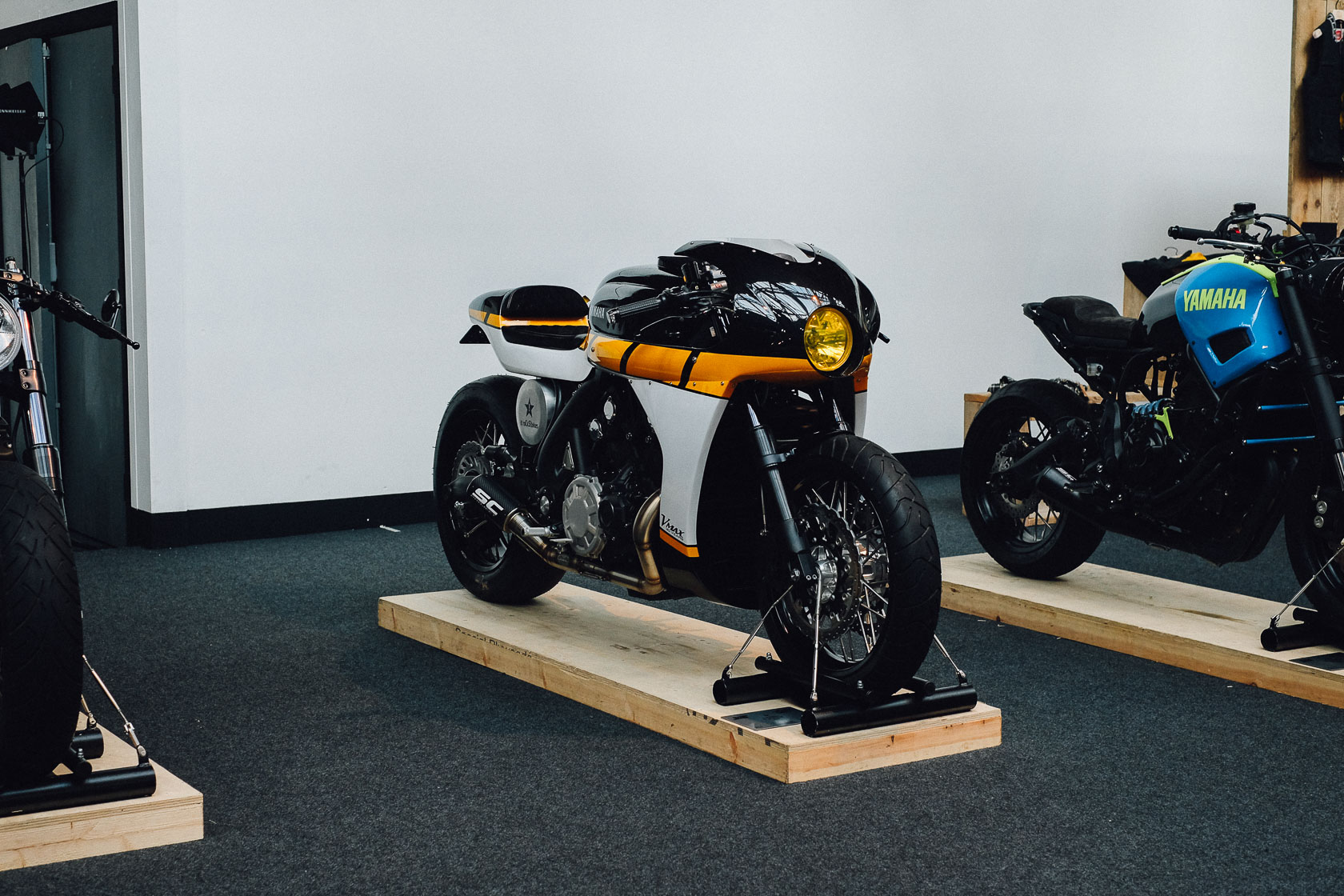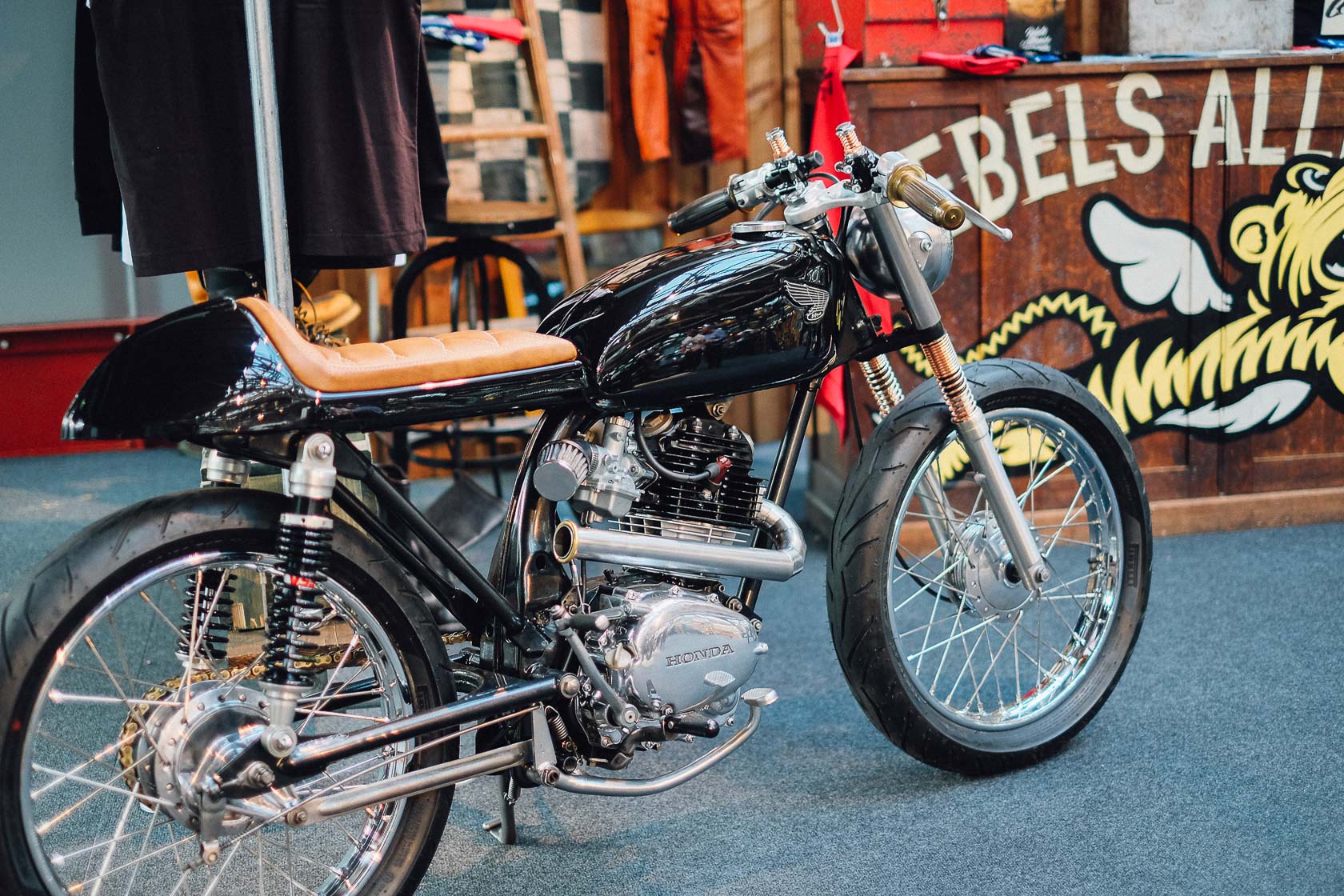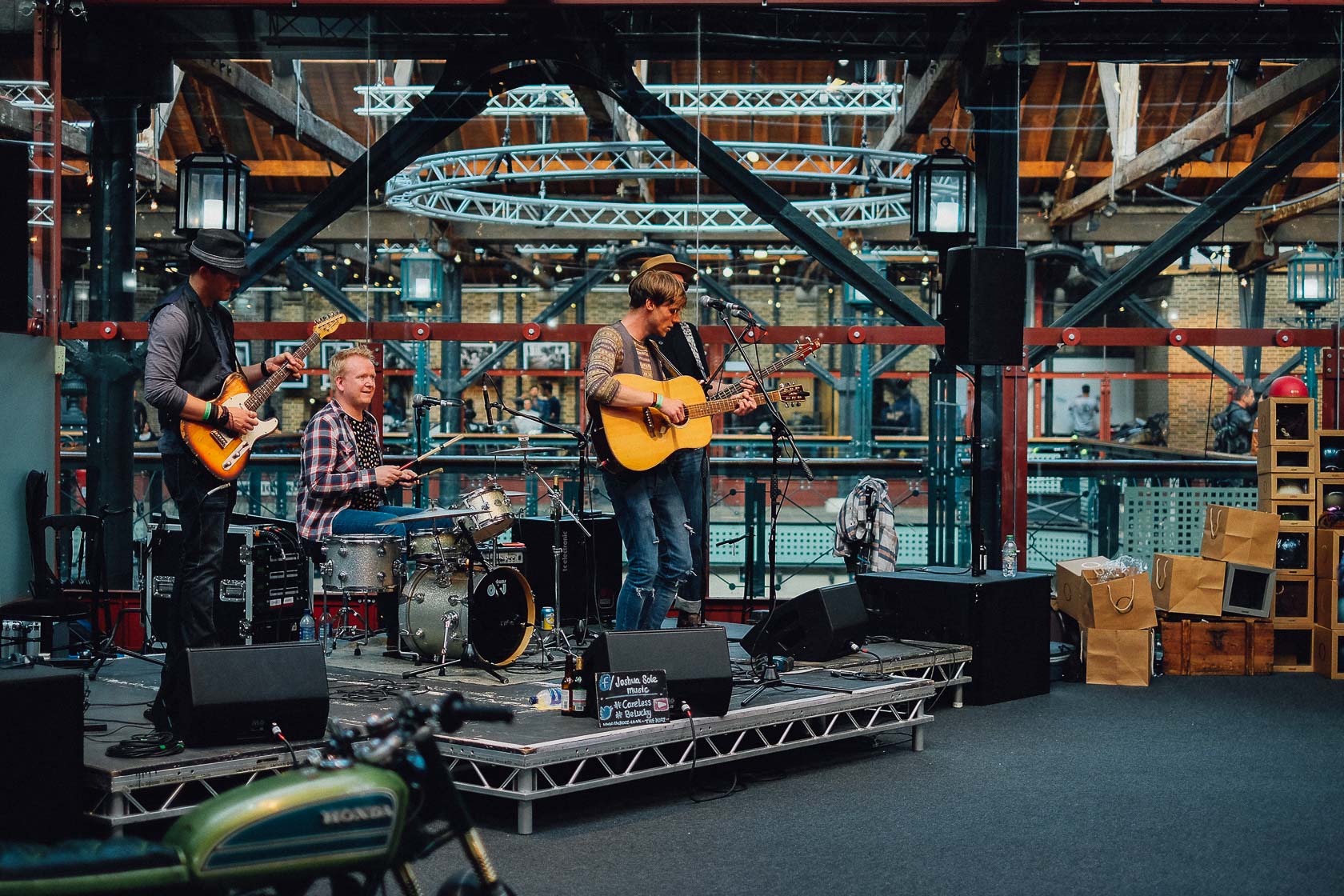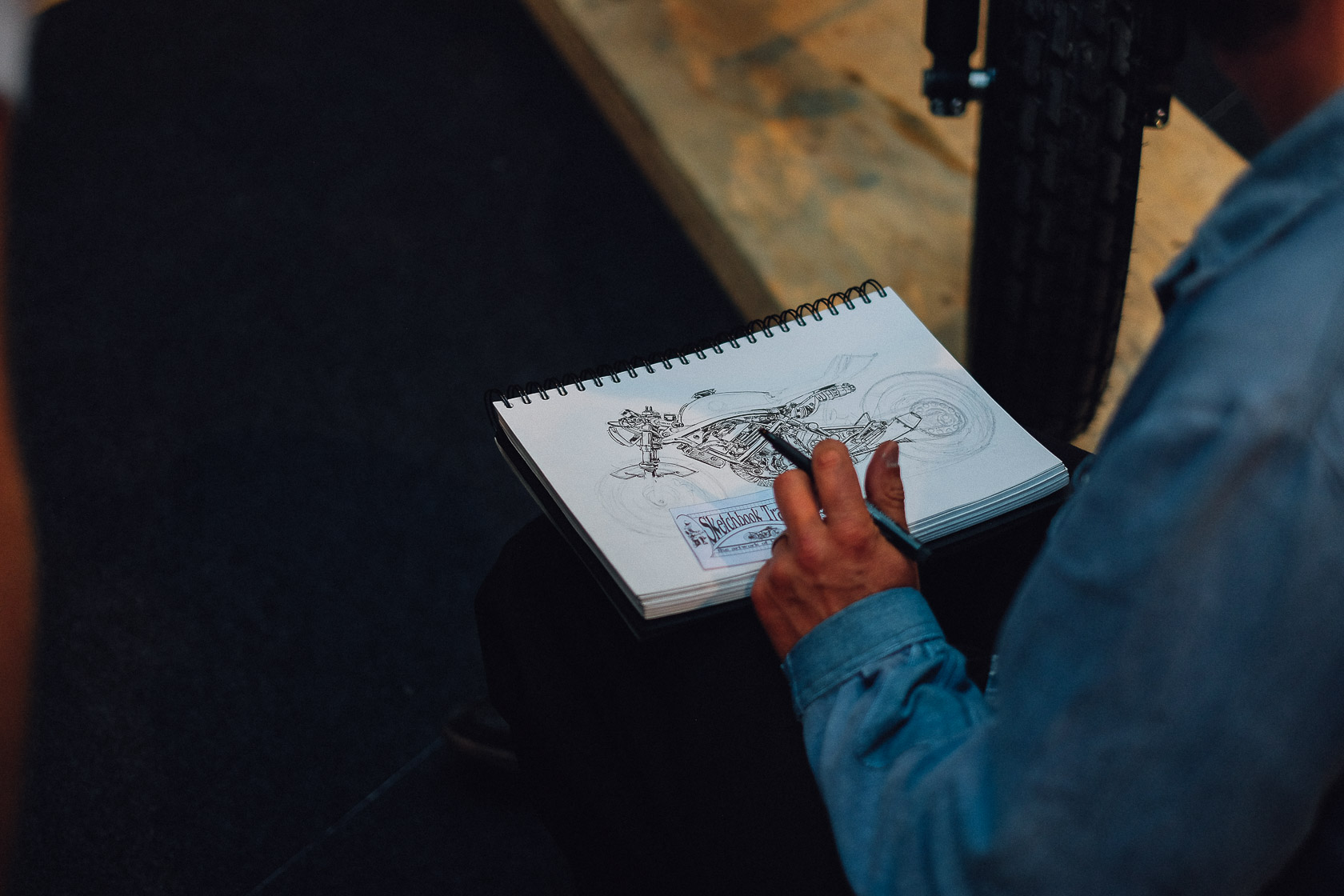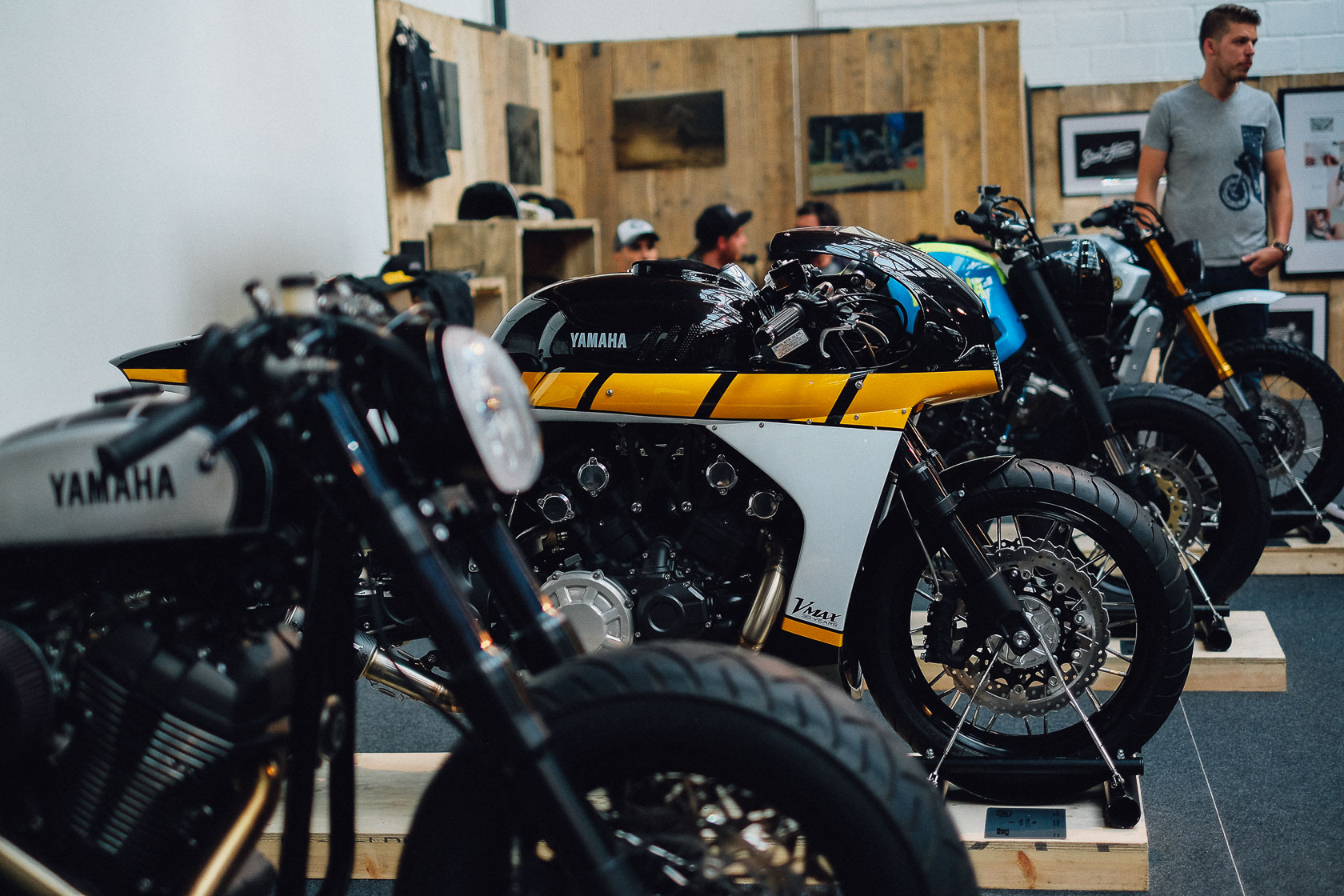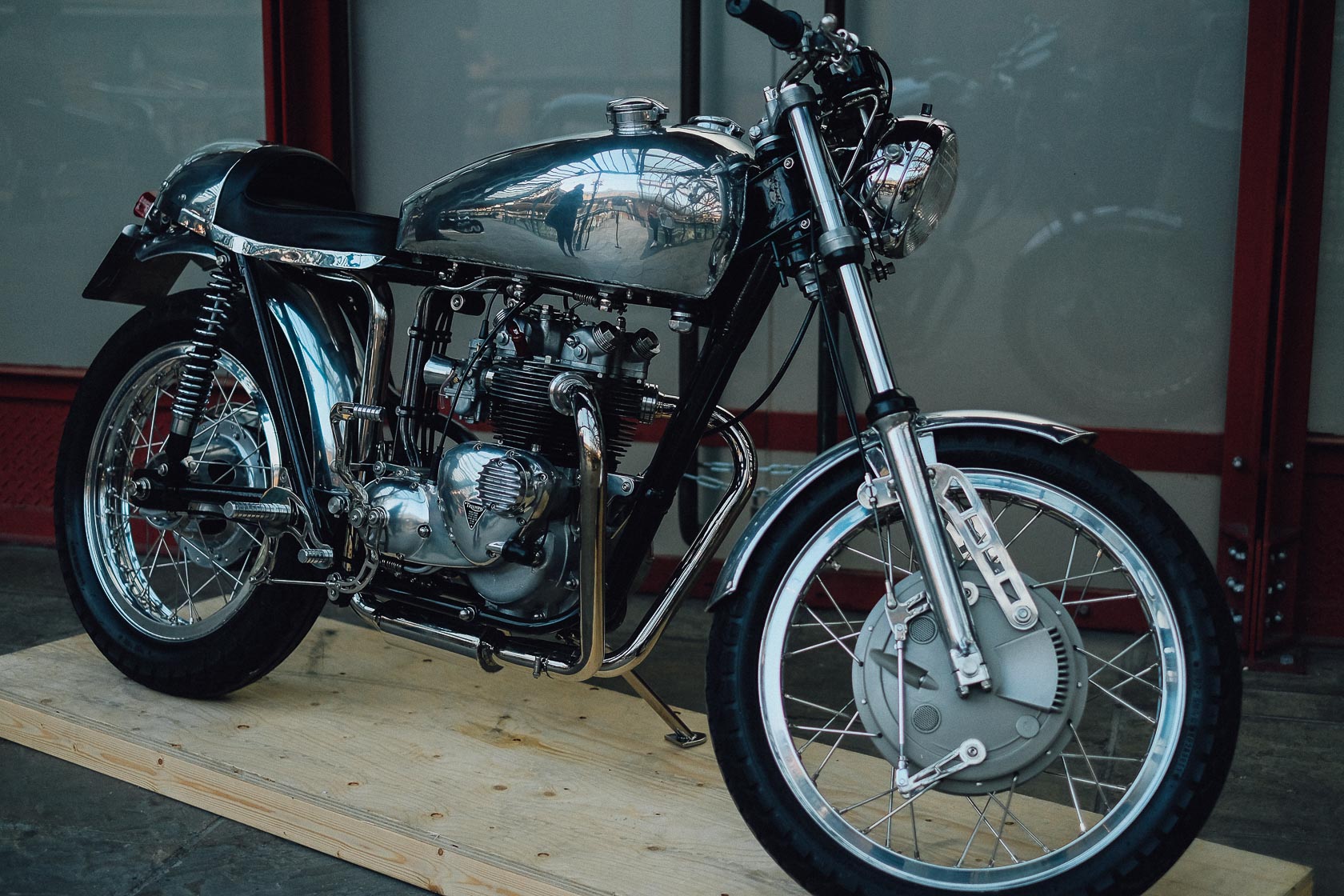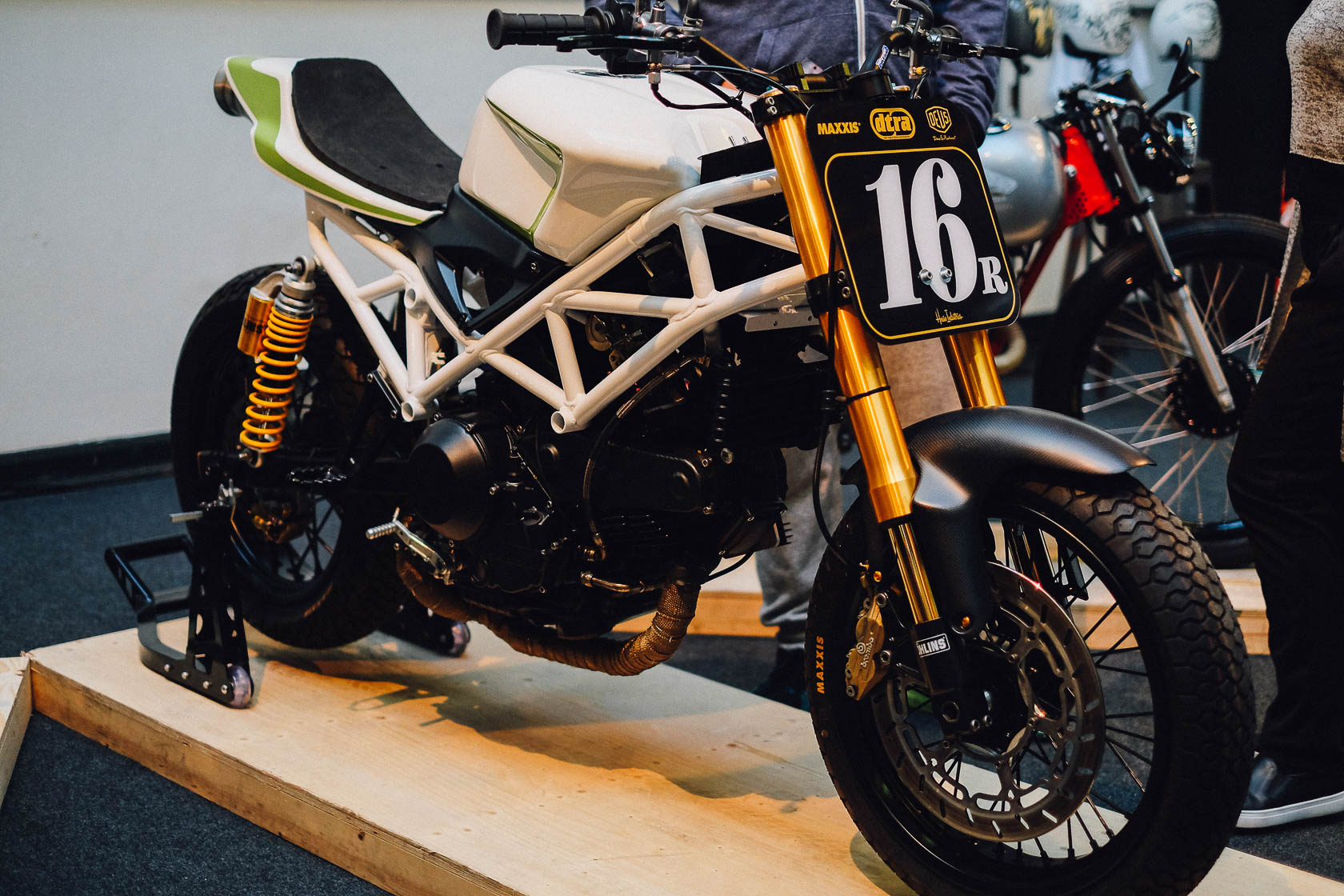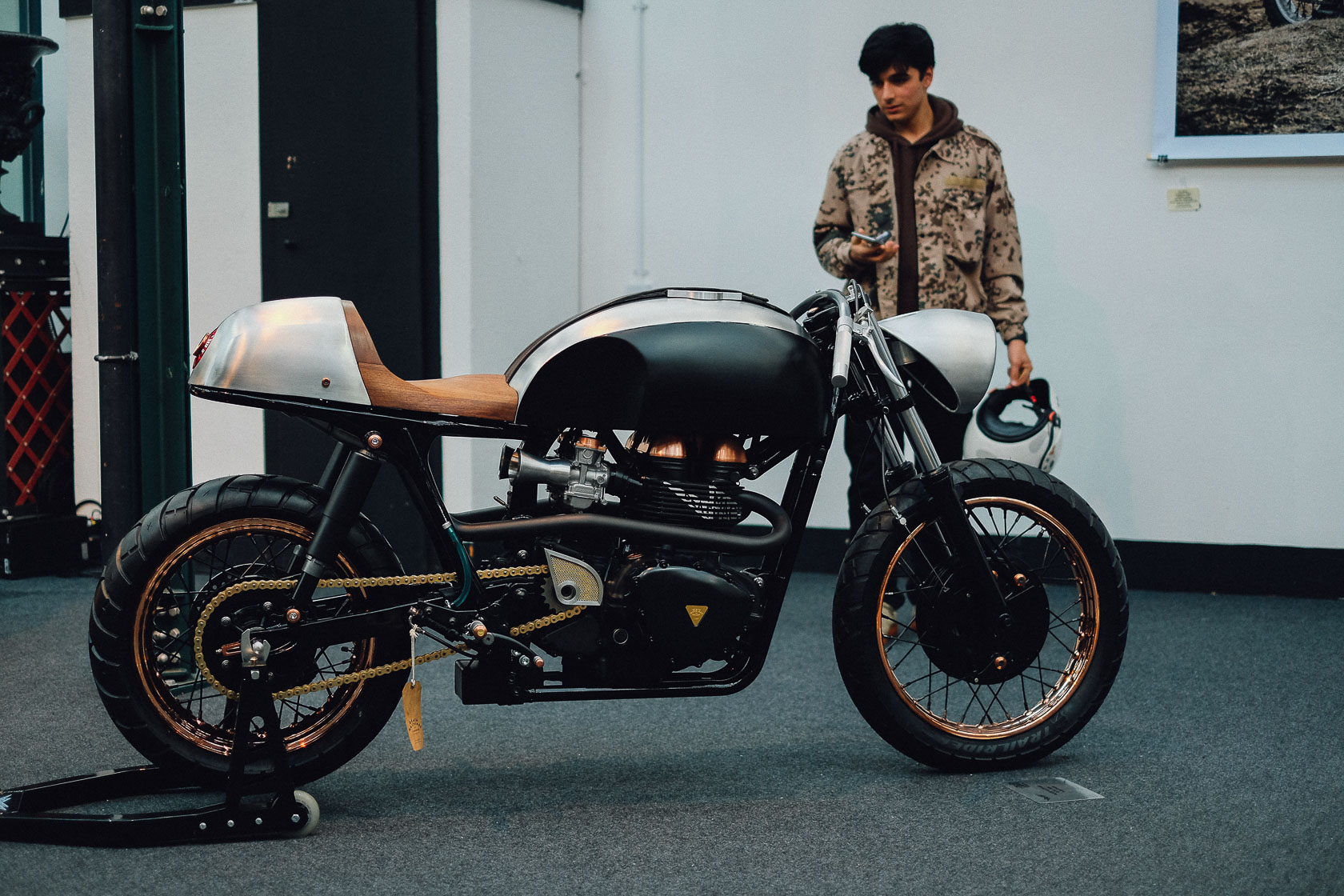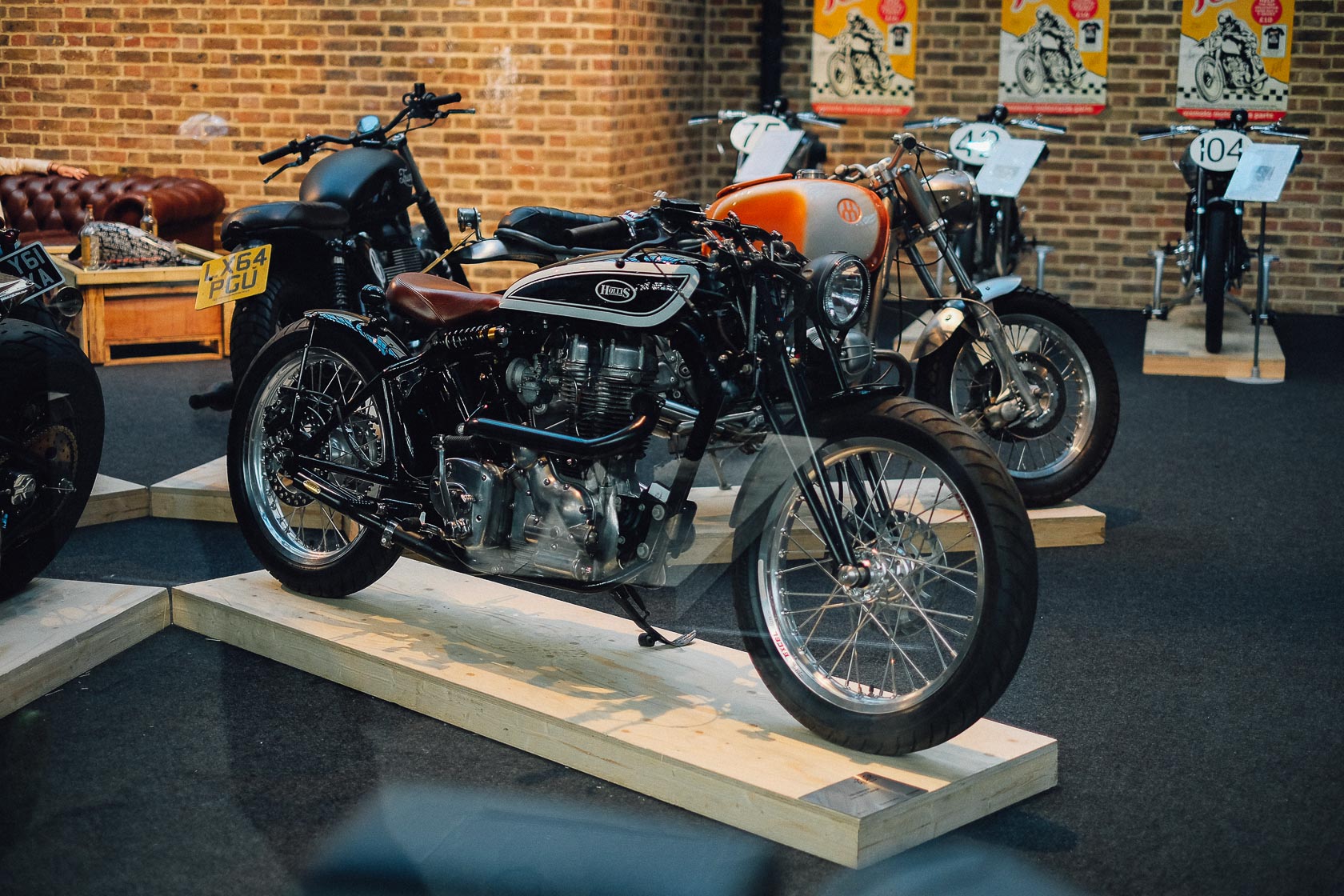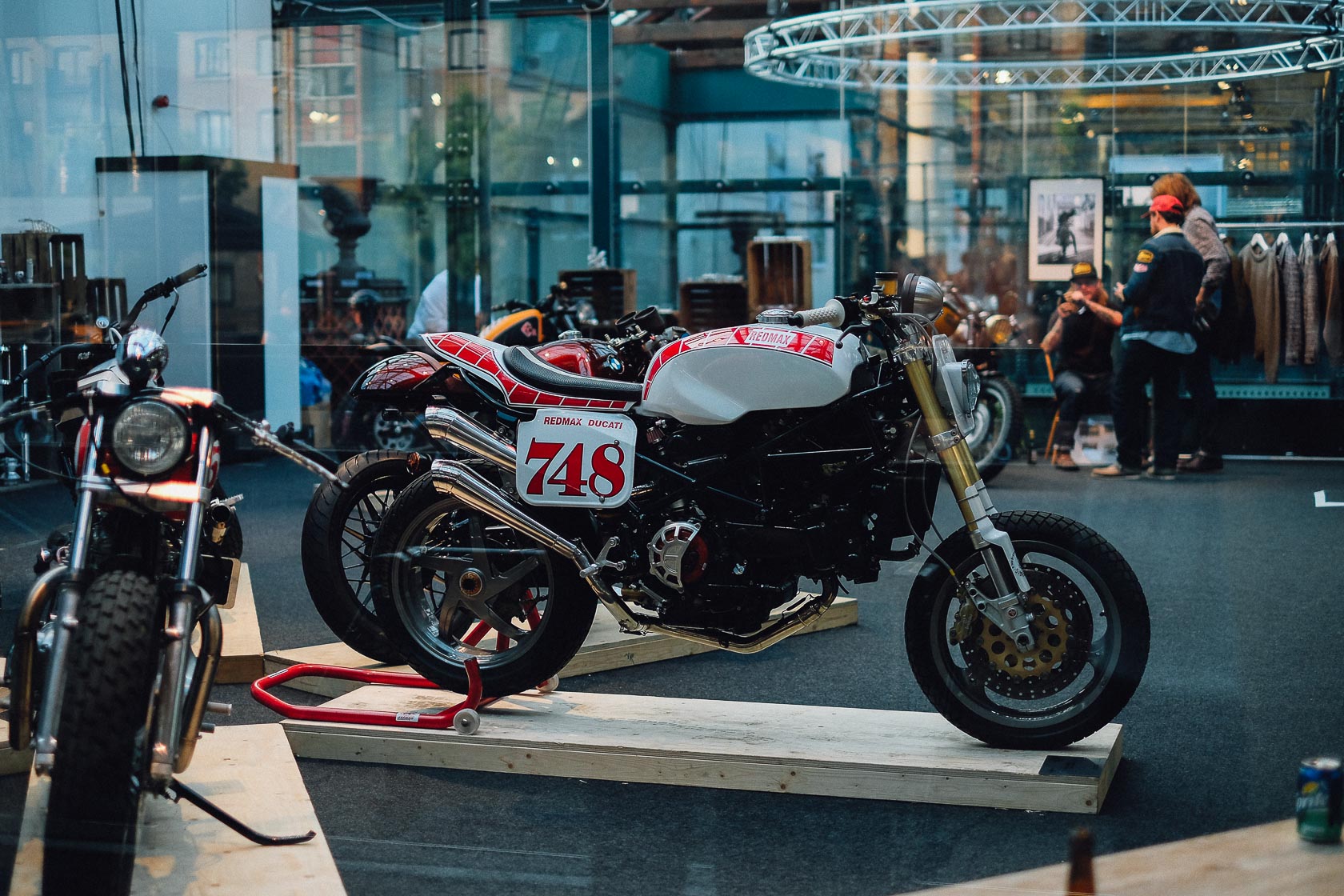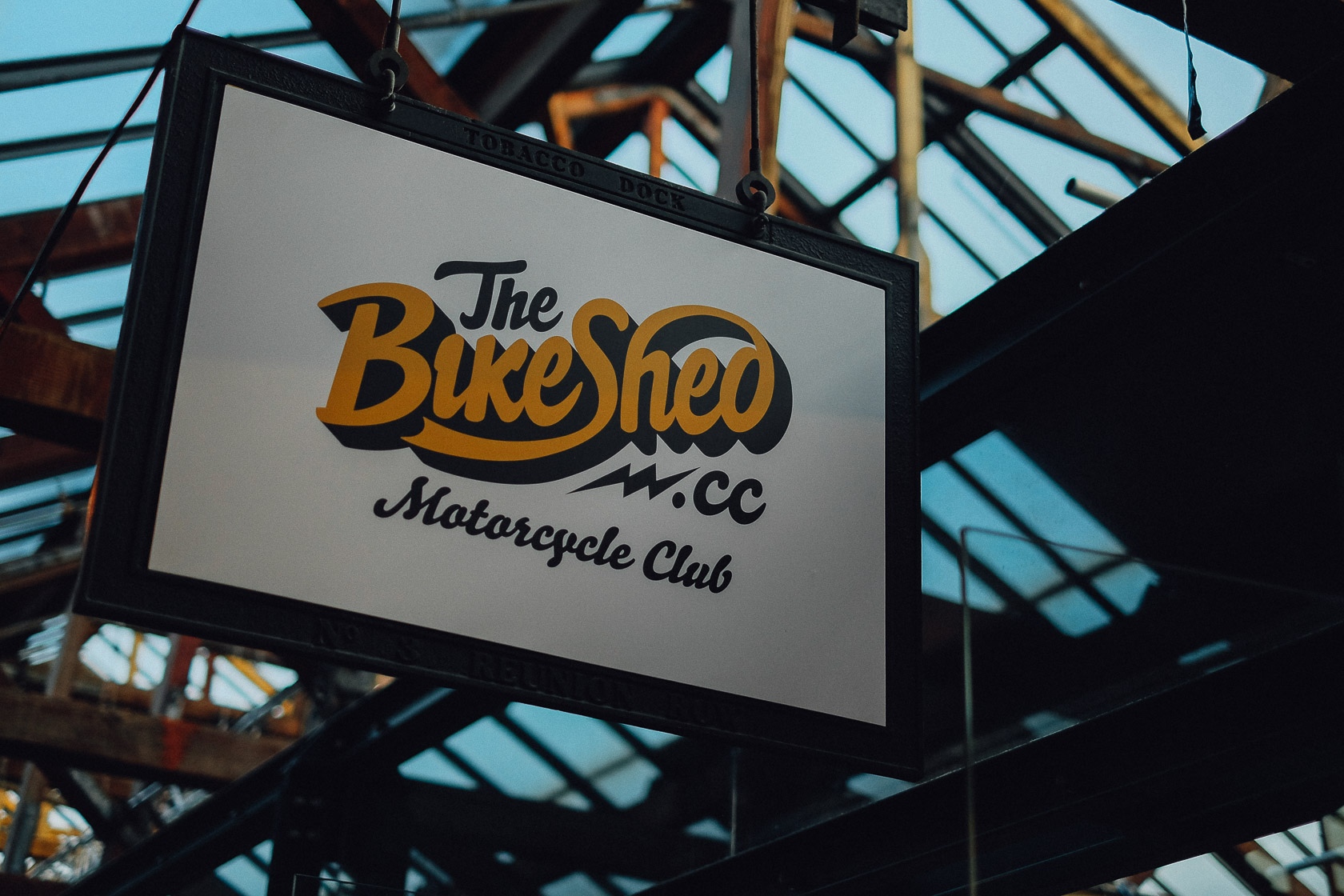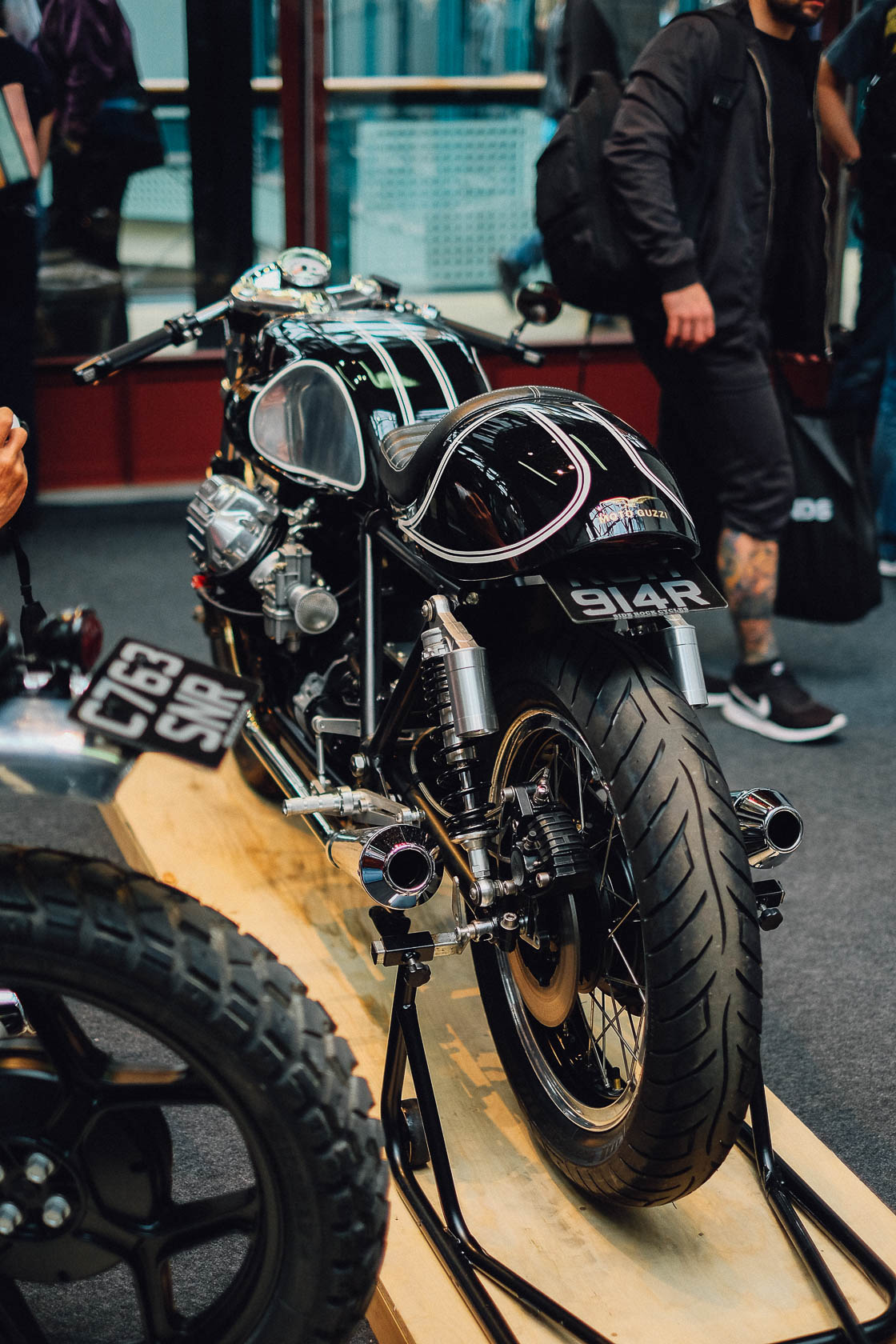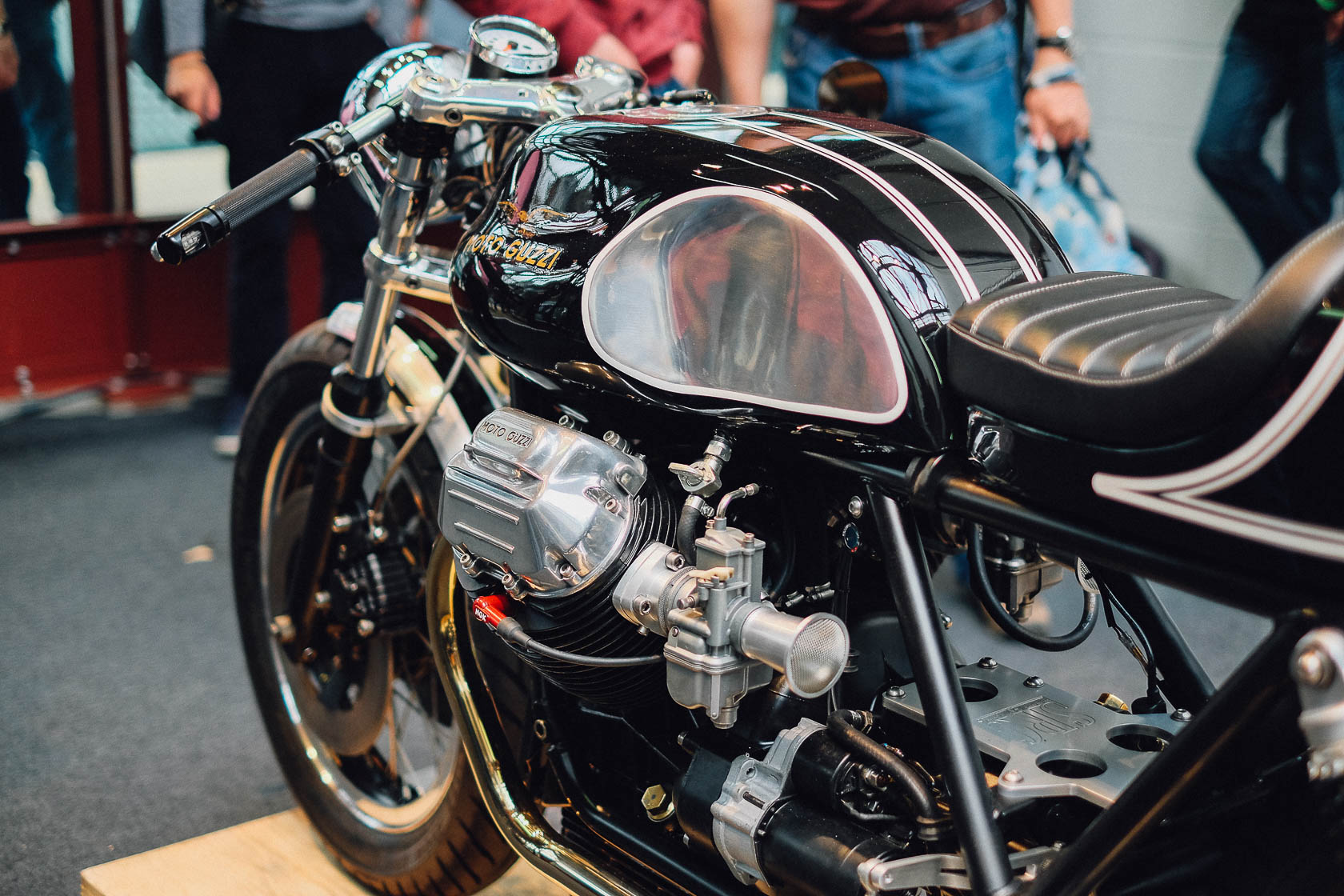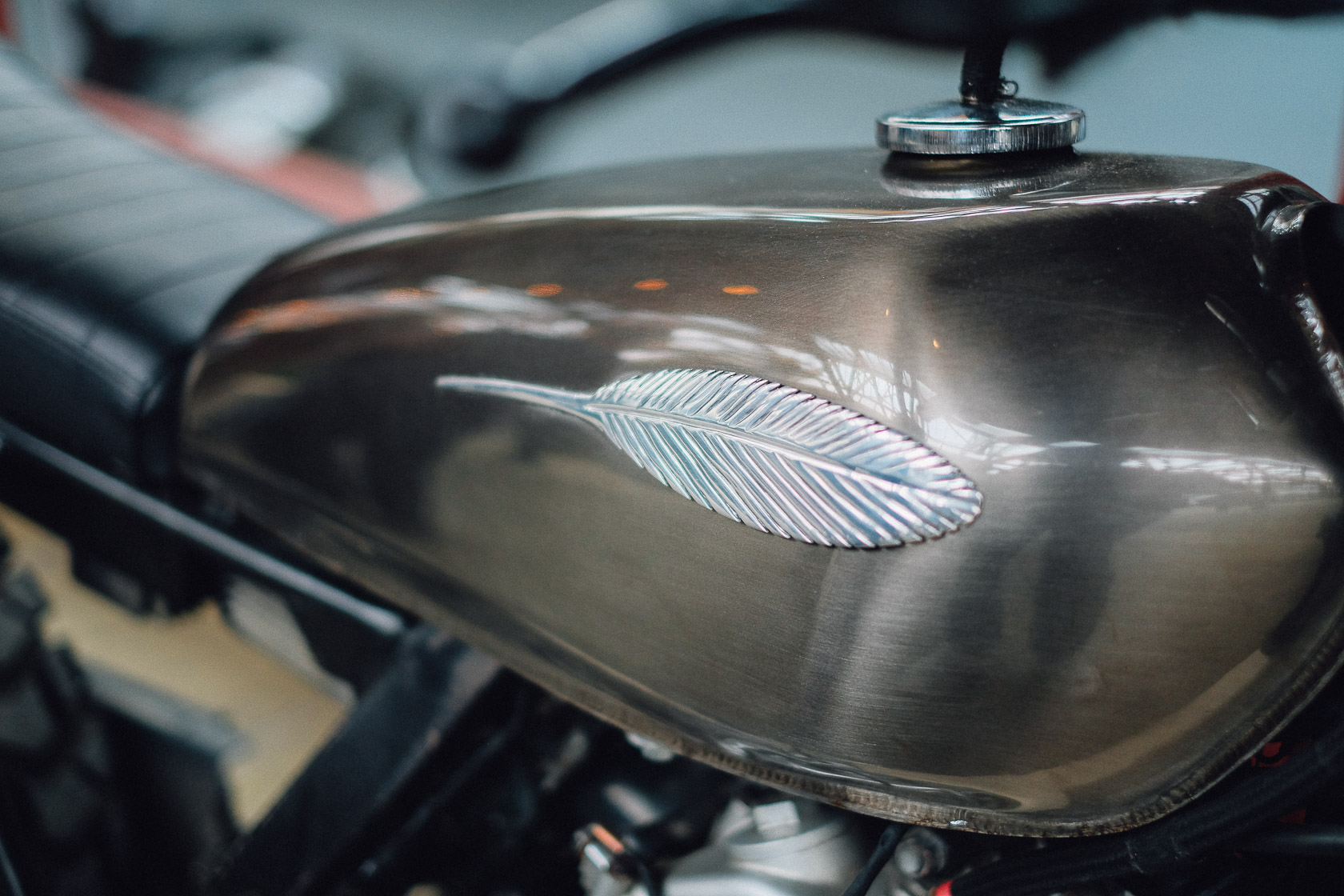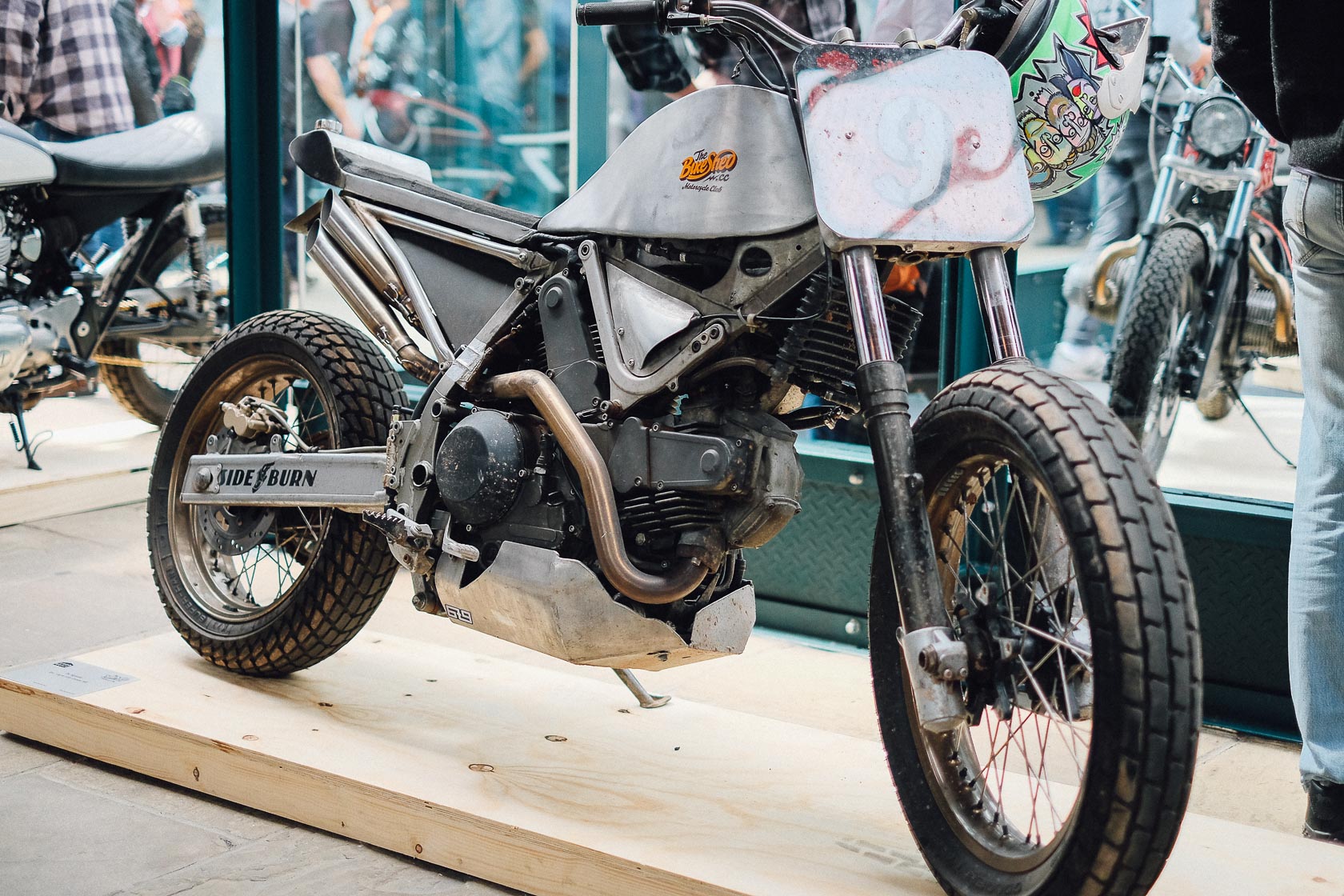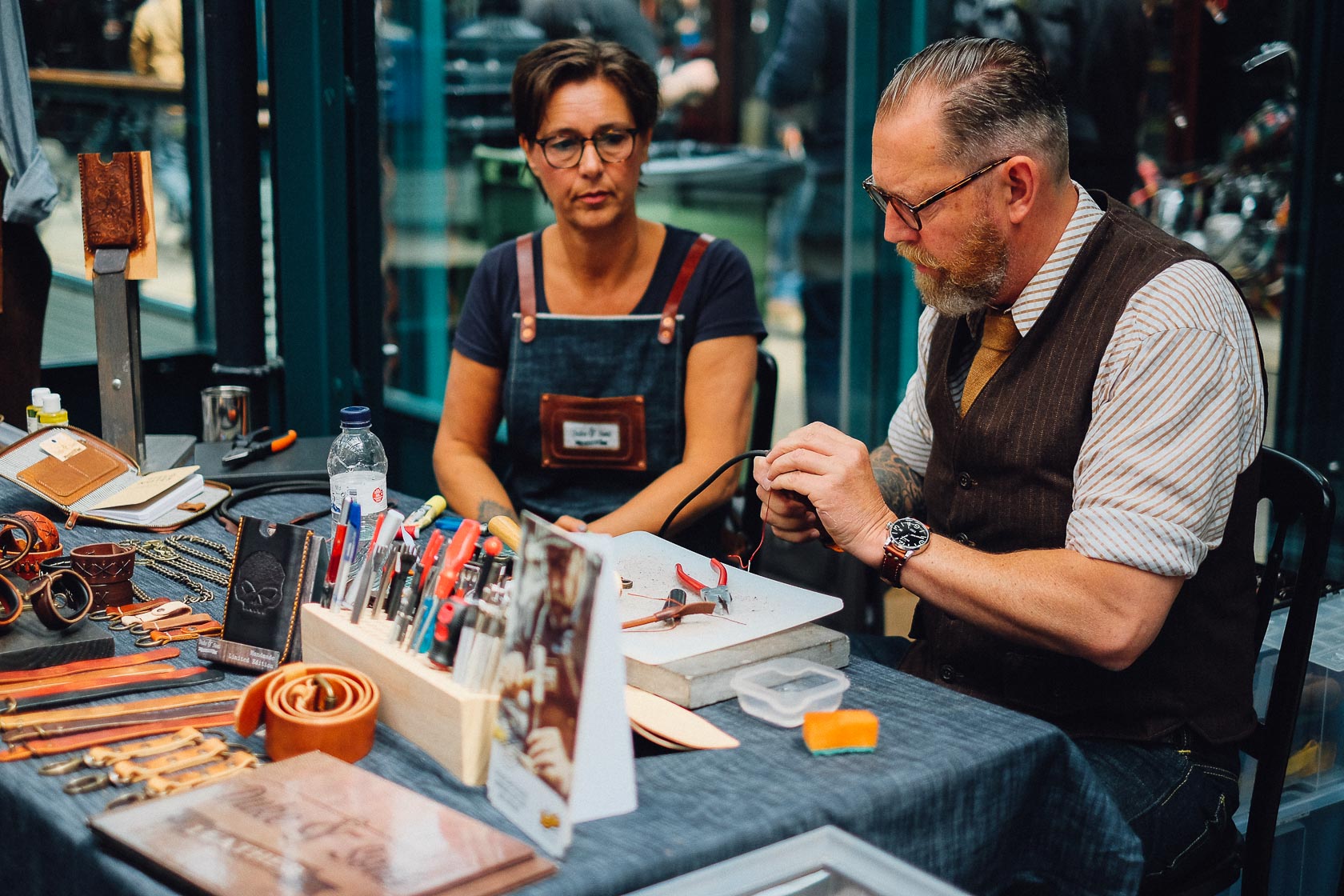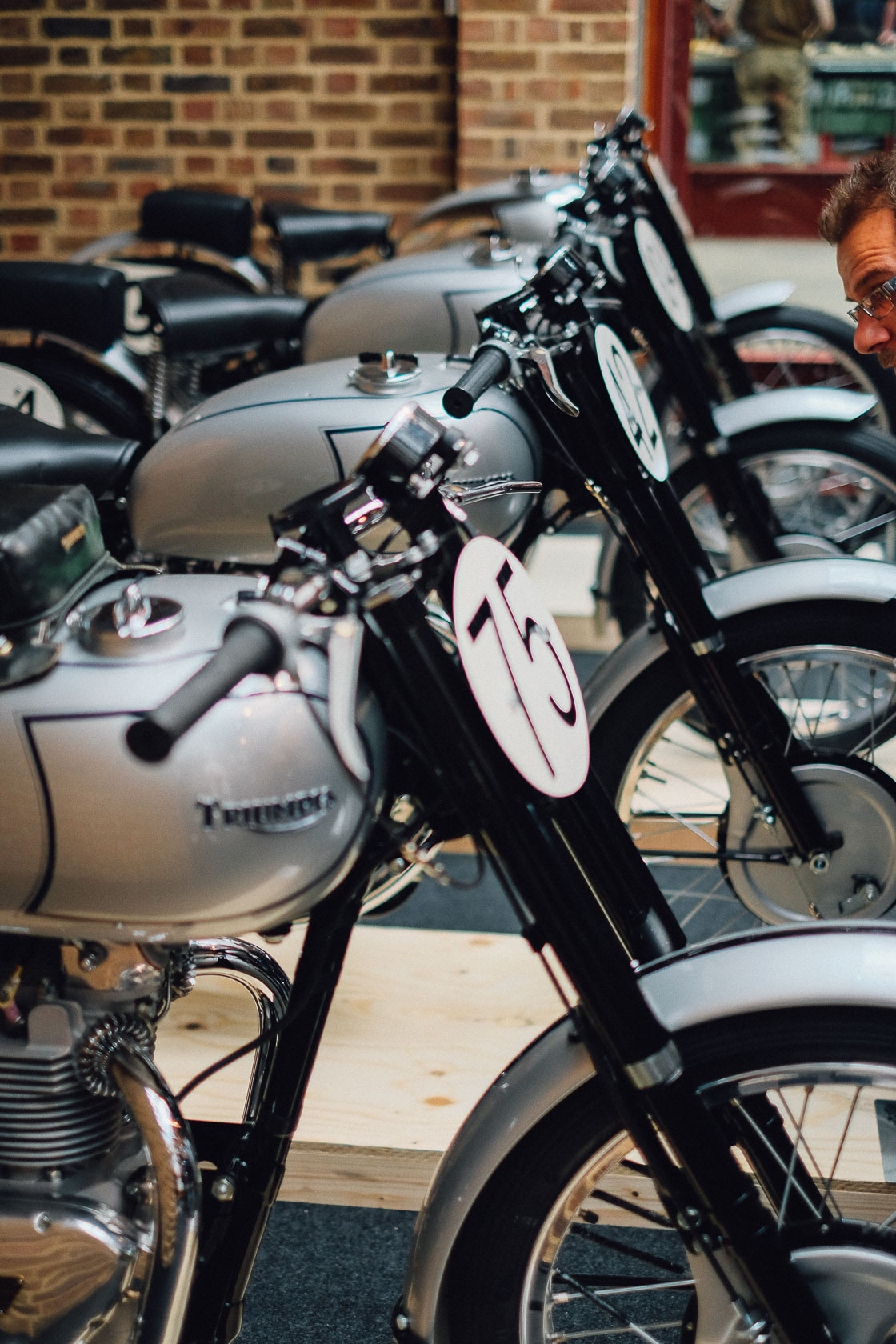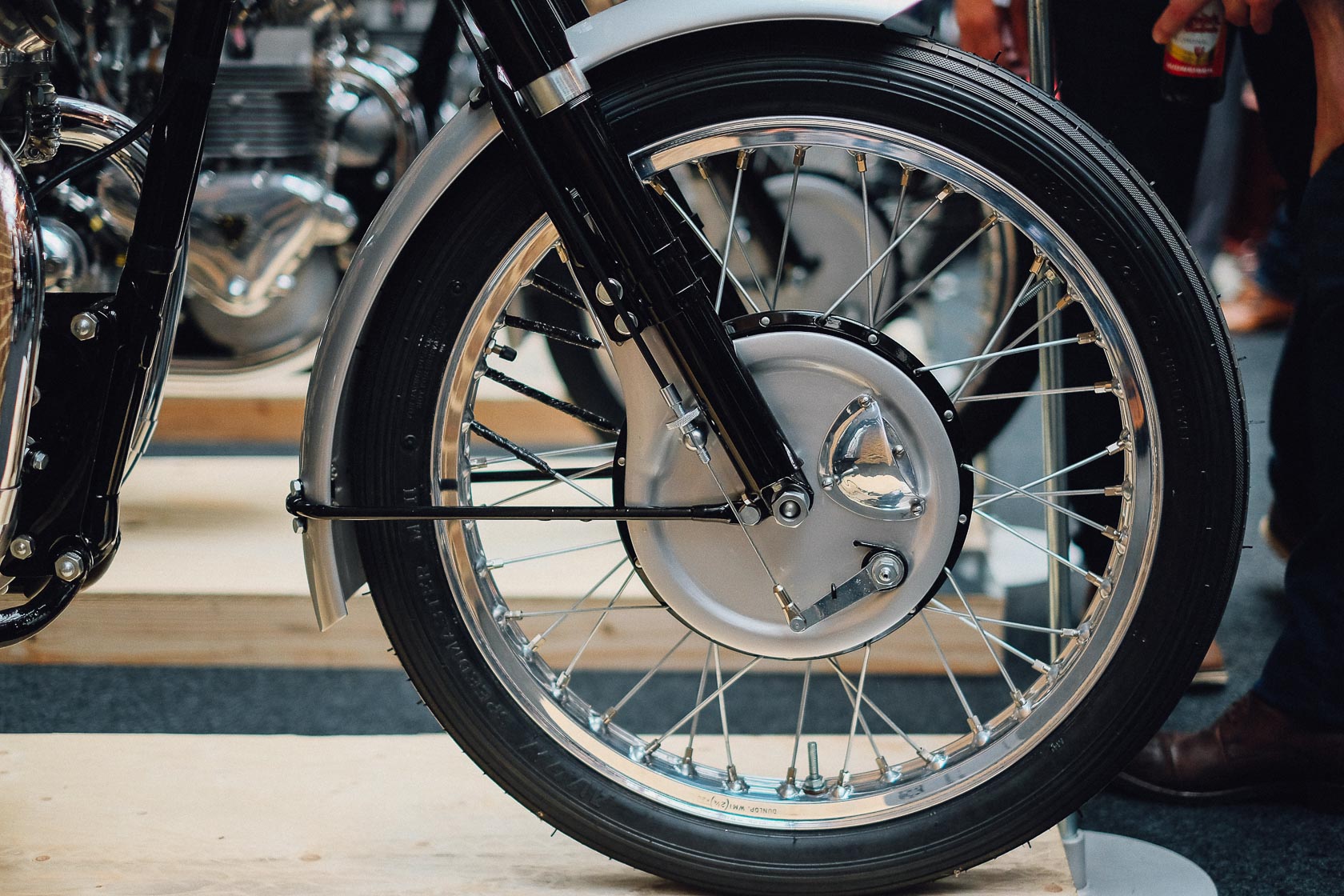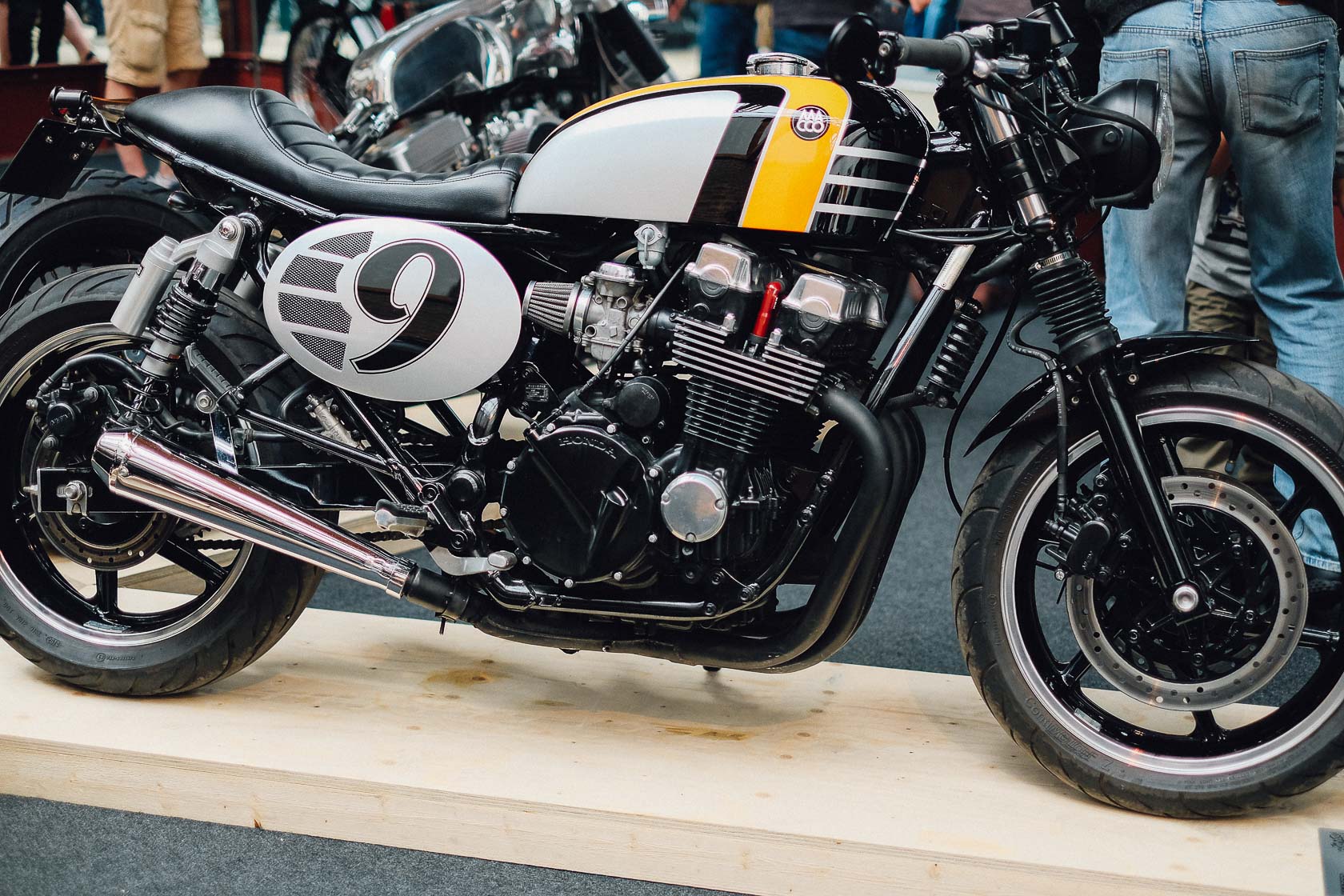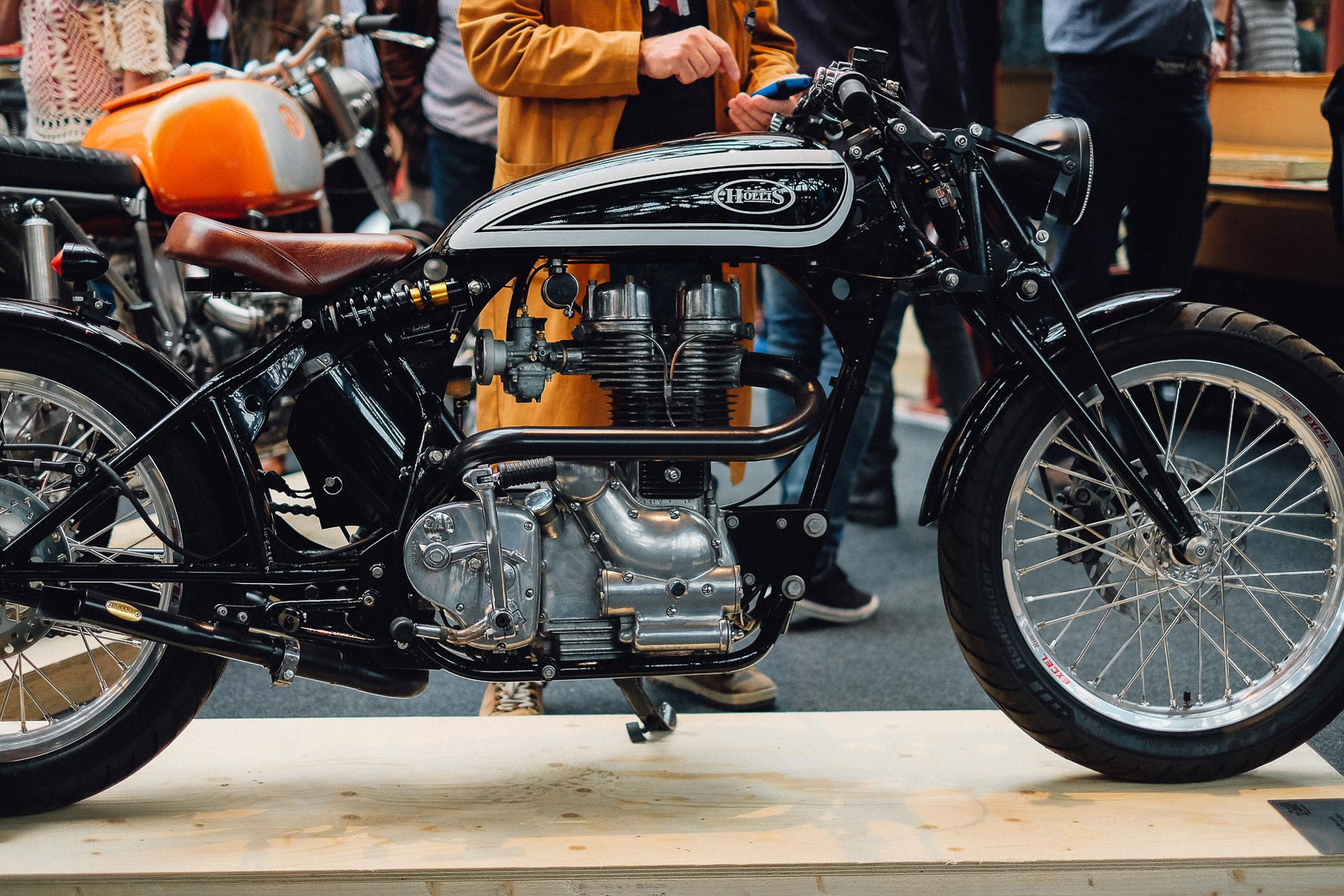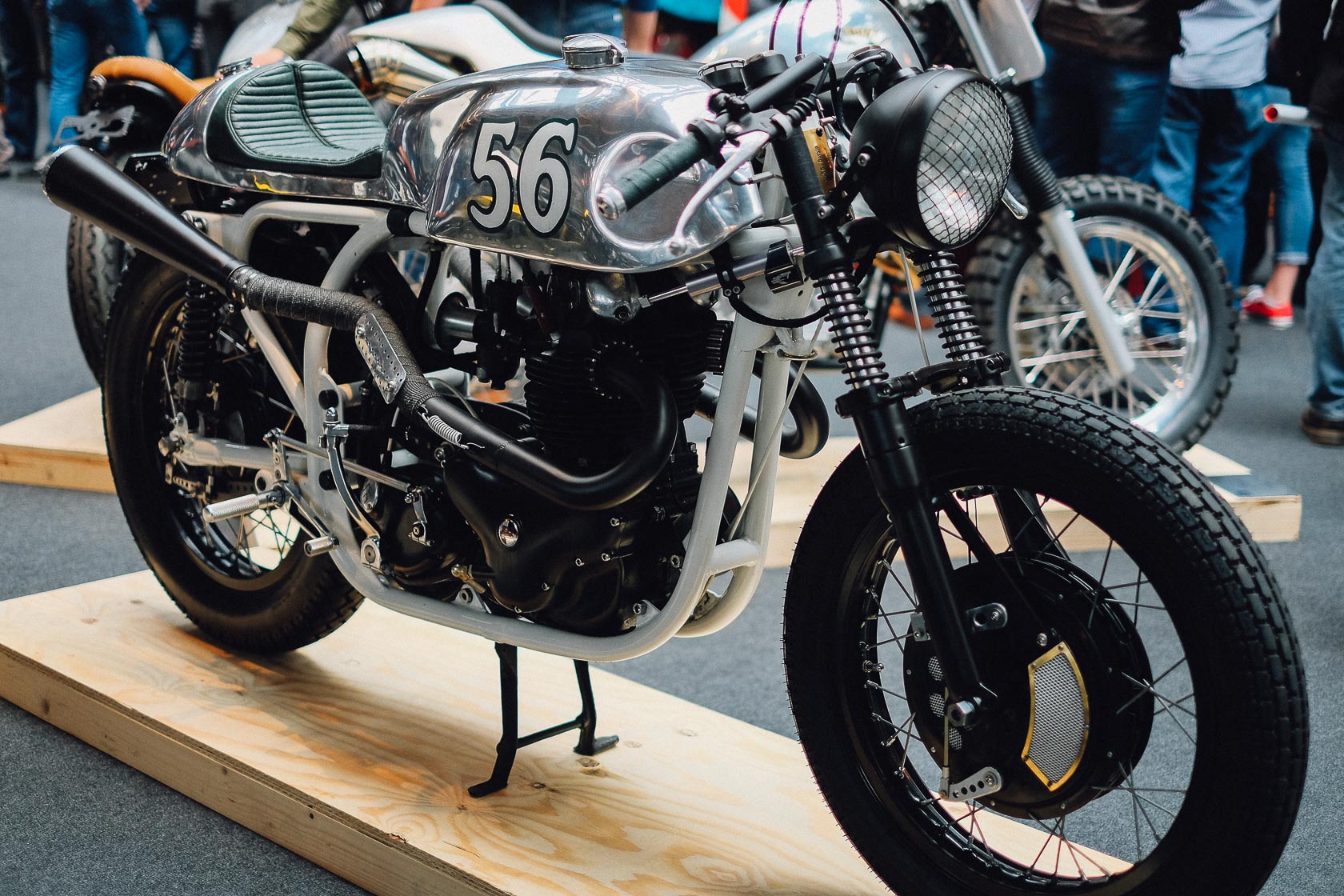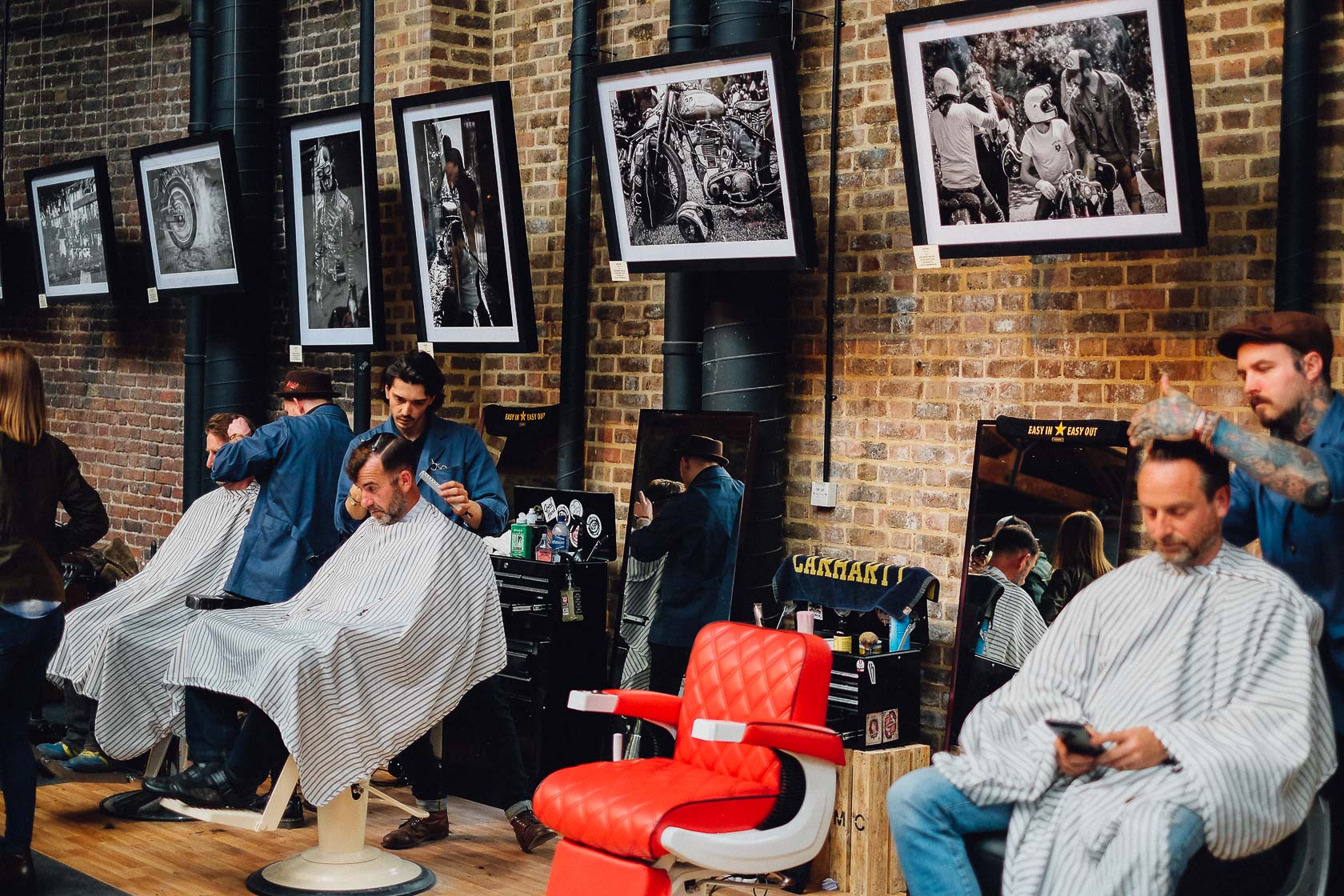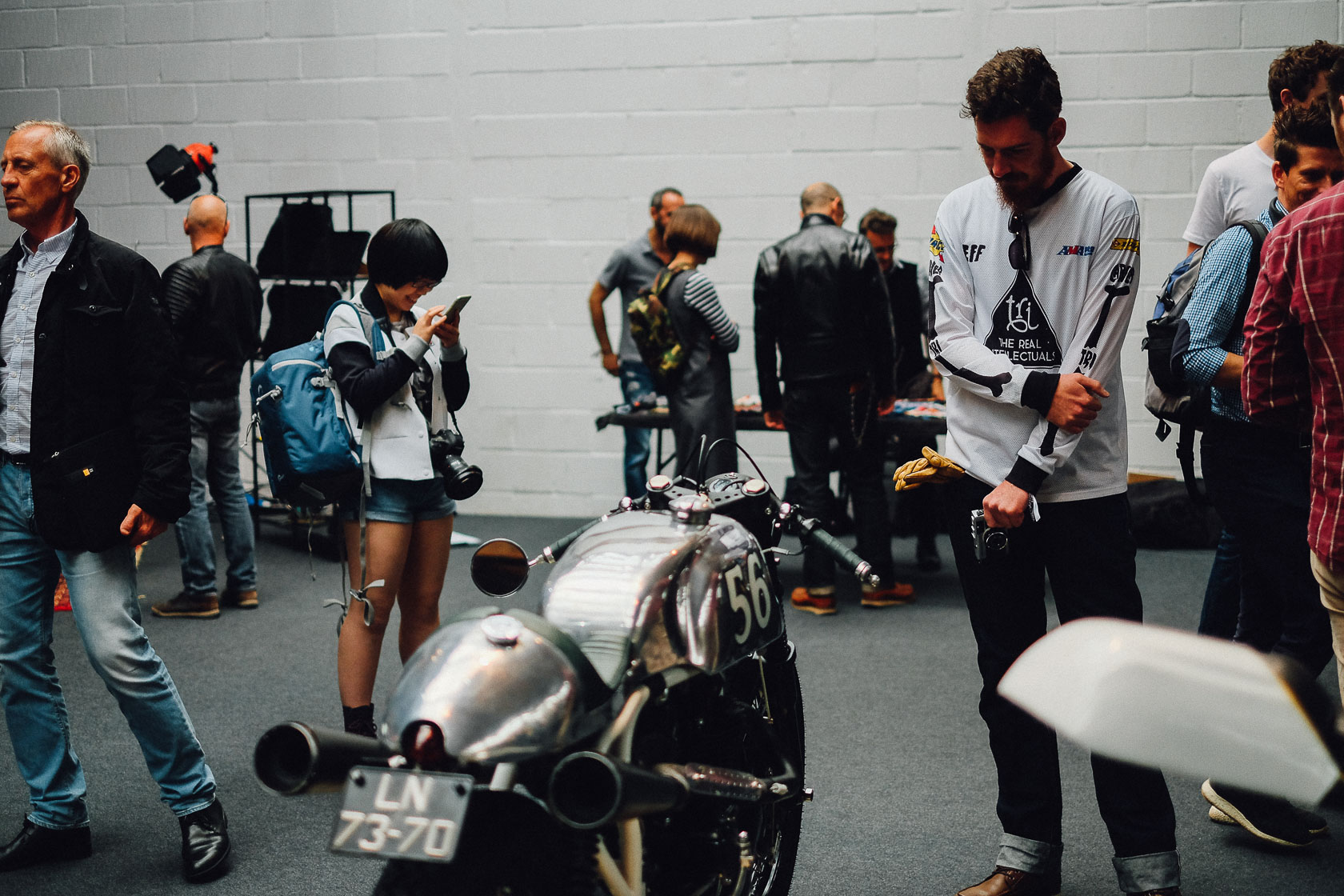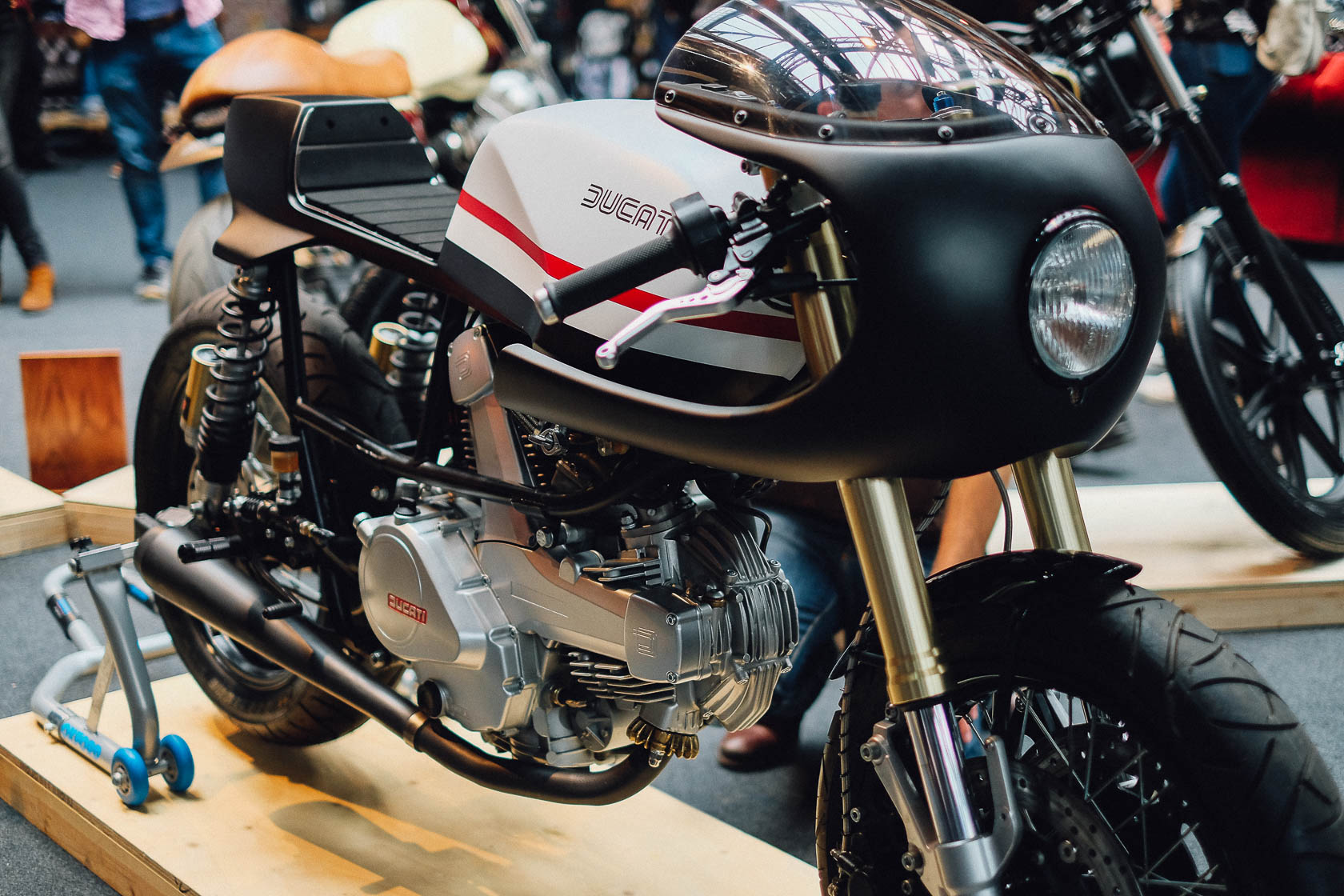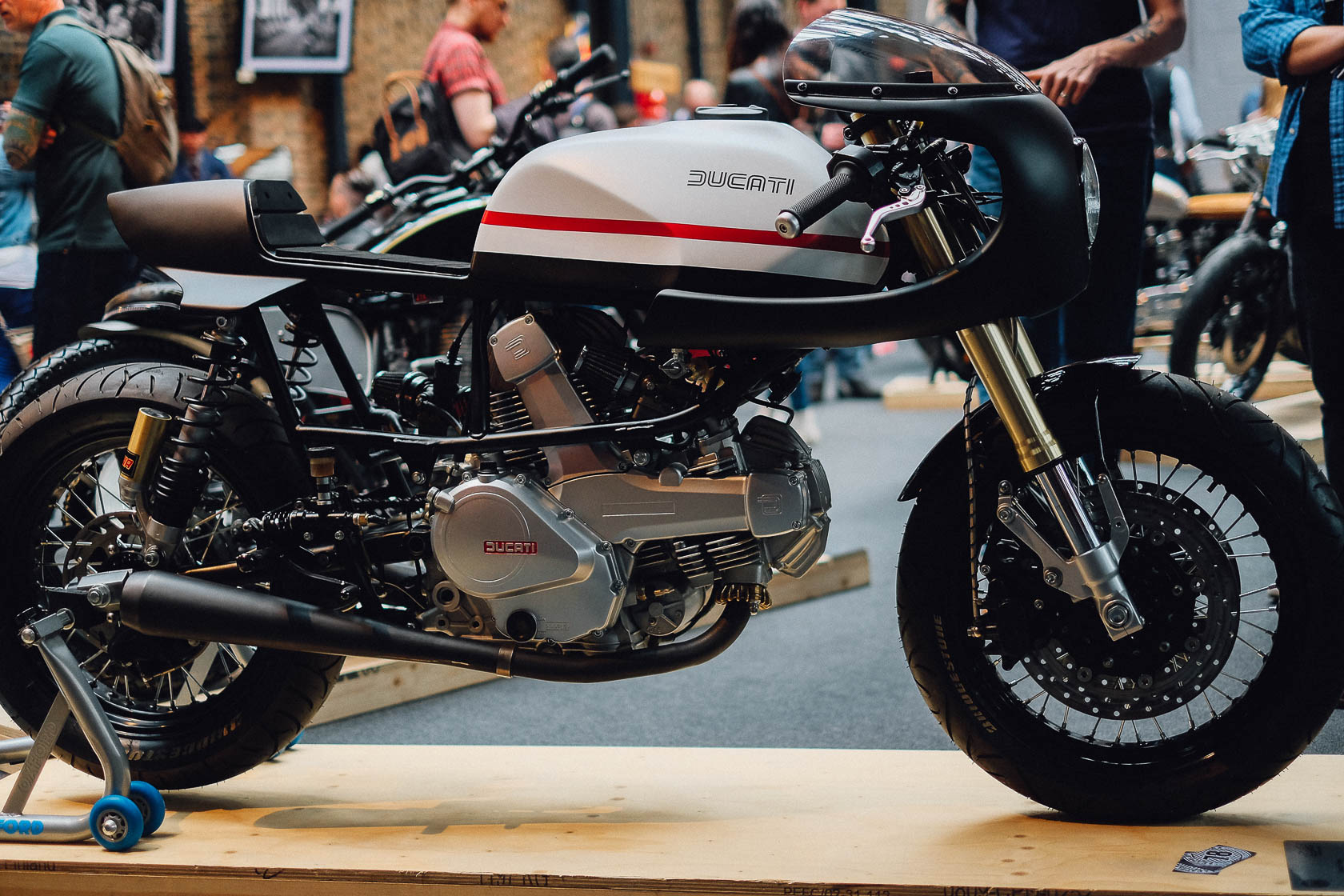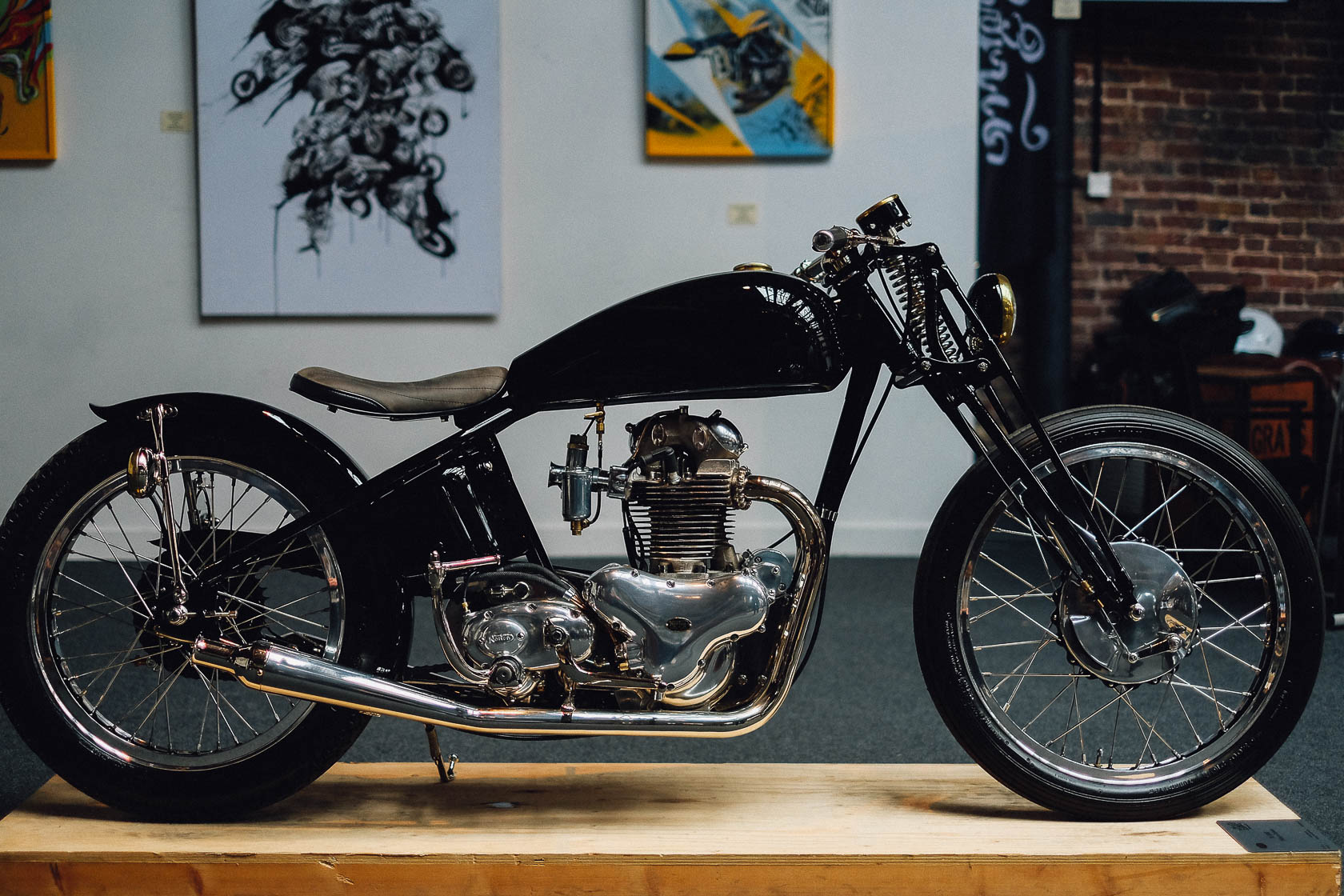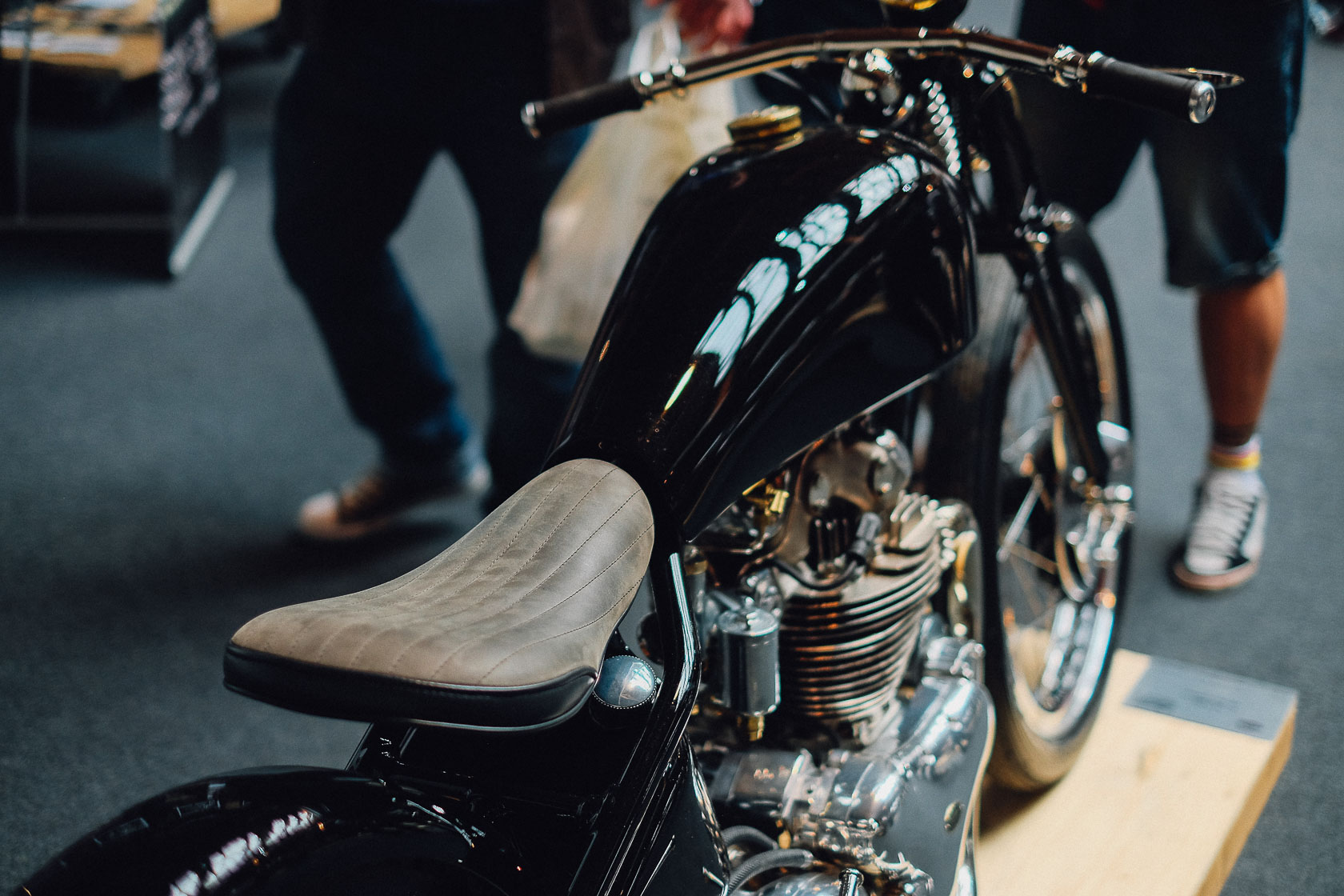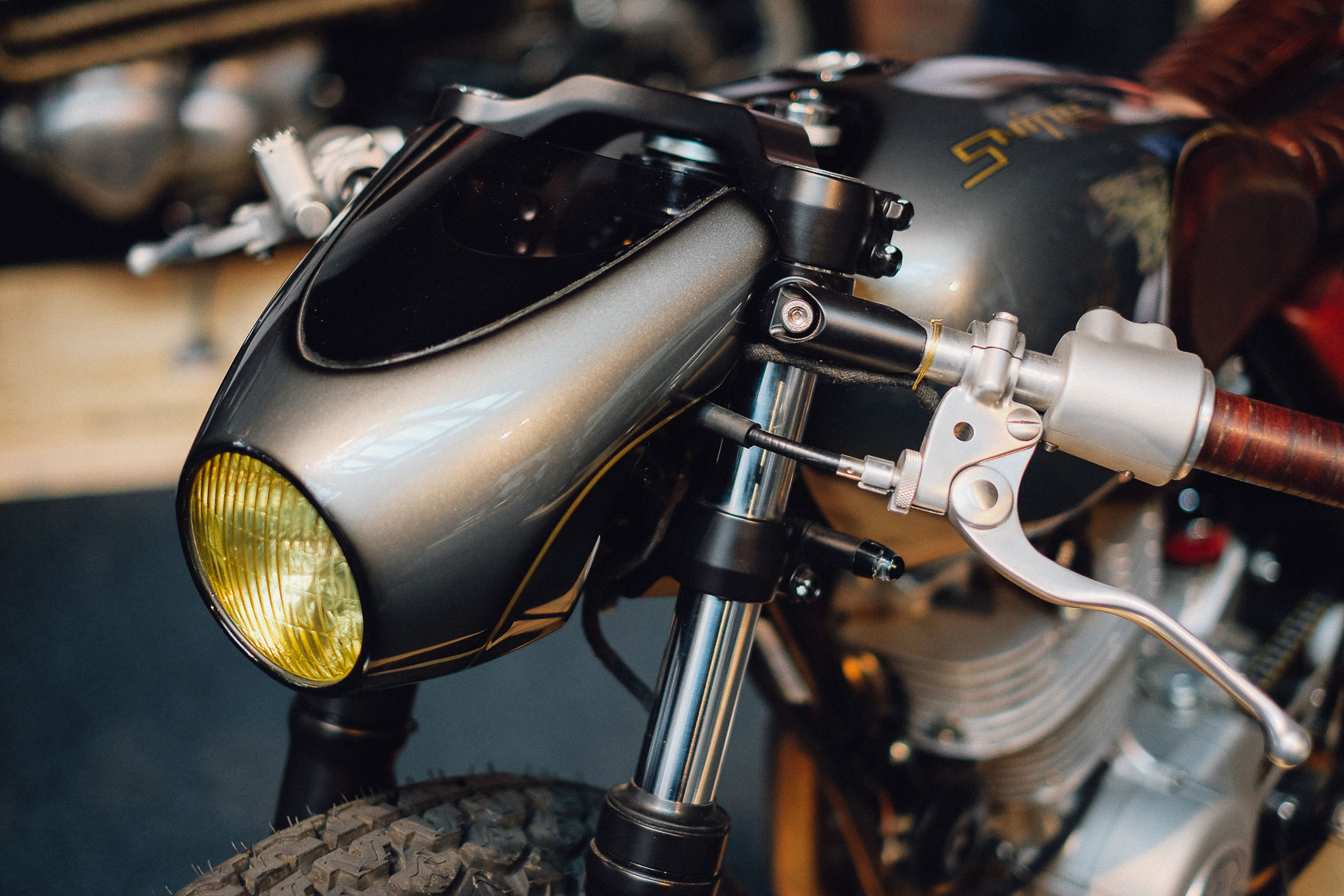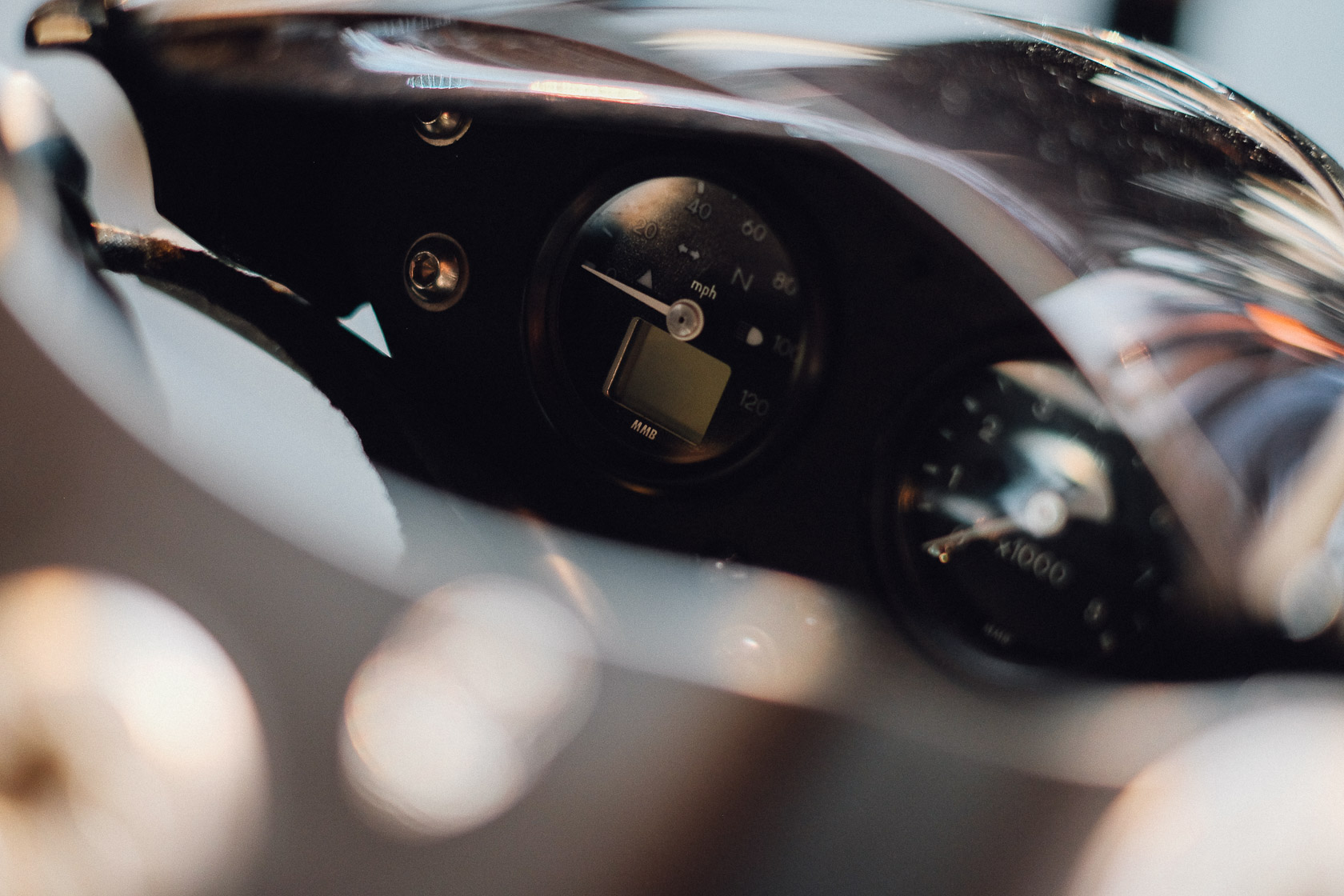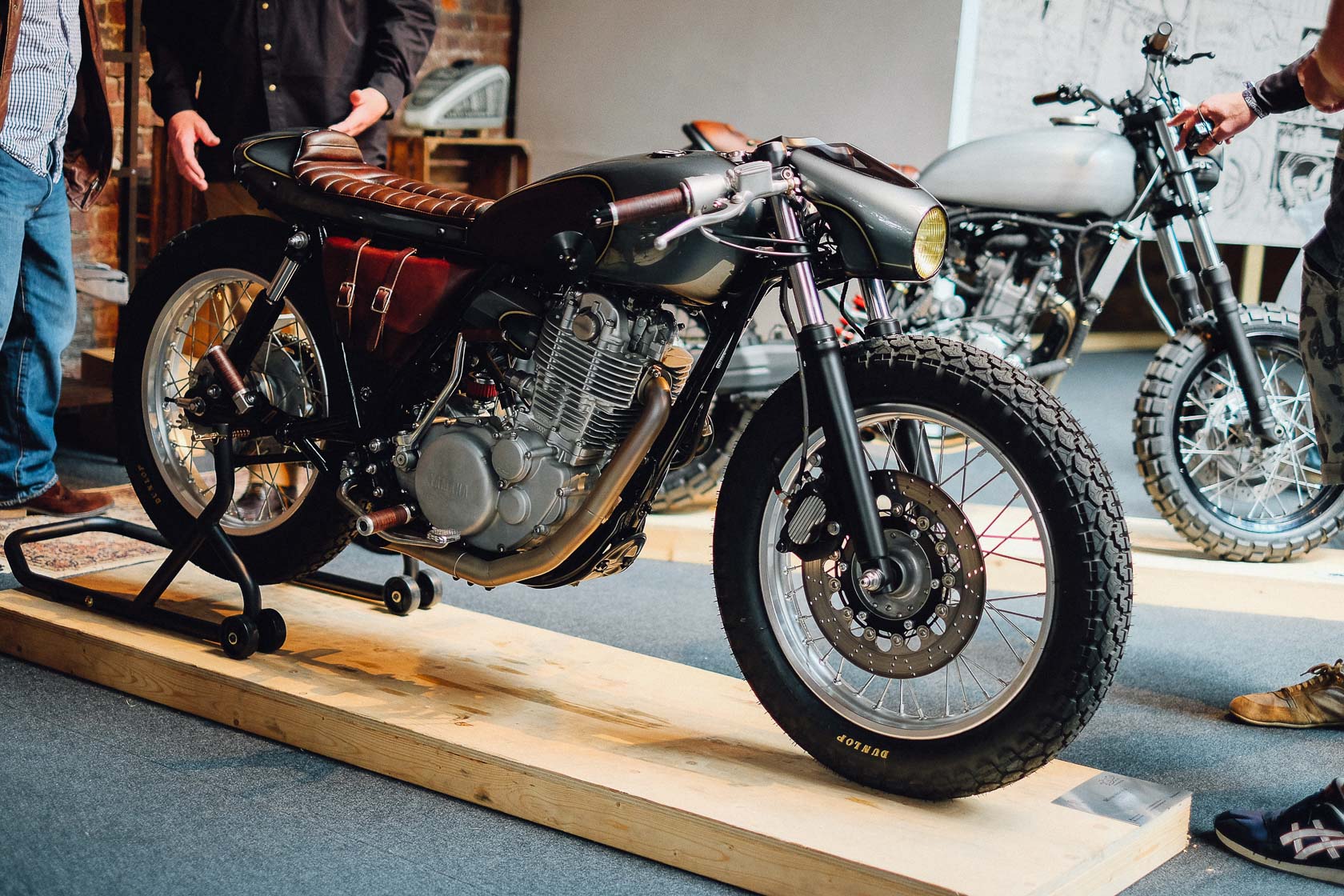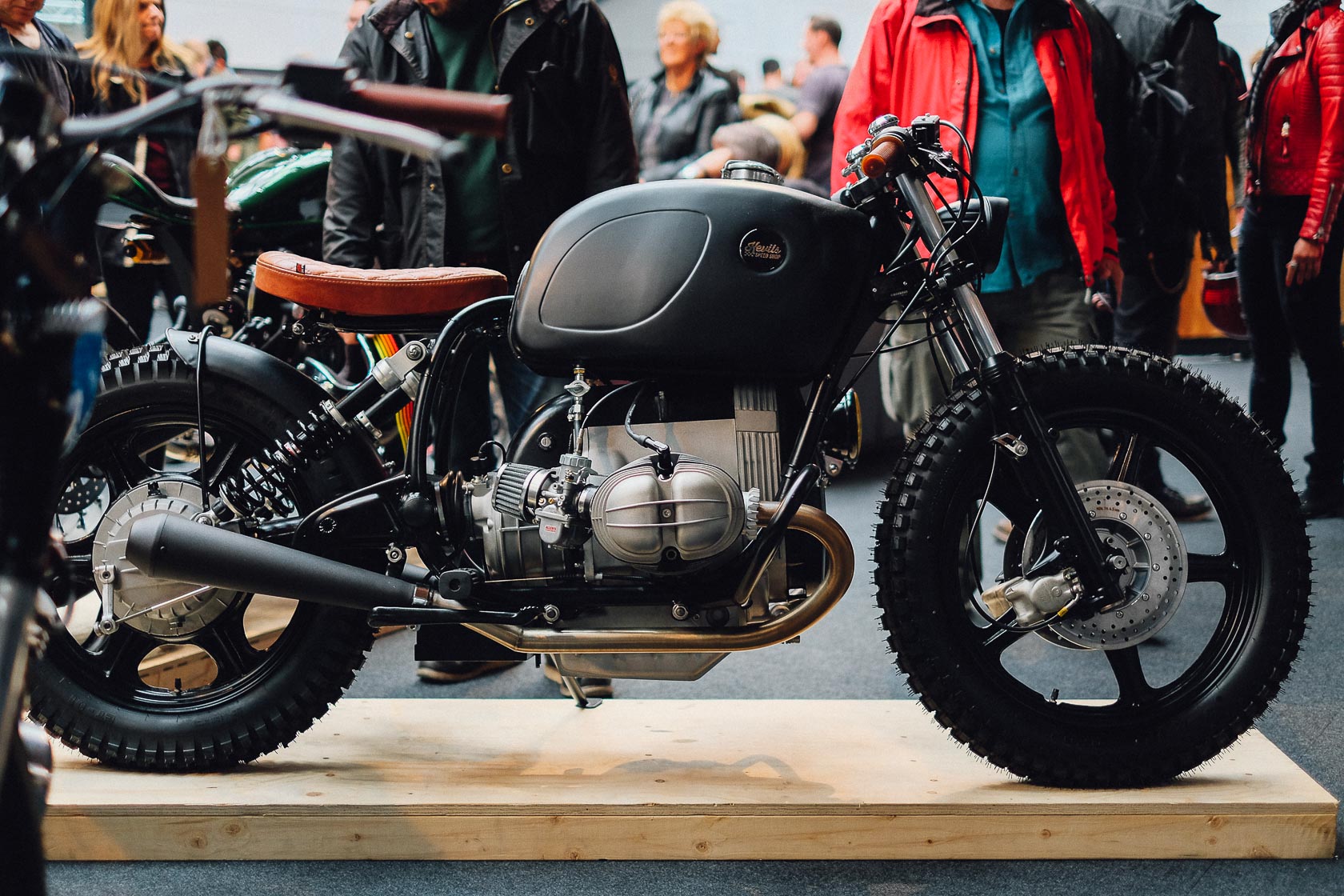 With great excitement we waited for this year's Bike Shed Motorcycle Show in London. The 3rd one in a row and heavily backed by Triumph, this year's event was set to be the greatest of them all.
We reached the Tobacco Dock – the venue where the event was hosted, near the Tower of London – an hour before the event was supposed to close for Saturday night. Luckily for us, the British like to queue up in the morning so the venue was almost empty. This gave us the chance to take a closer and more quiet look to some of the outstanding builds that were there, without all the buzz and pushing of the visitors of the show. It surely felt that Triumph was the grand supporter. All the new Triumph Twins were scattered here and there reminding you how great the new models are  and took up about 1/3 of the show. Most of them had been customised by Down And Out Motorcycles having a very distinctive fat front tire and bolt on after market parts.
Our next stop was the Ducati 749 from deBolex engineering. The Gem of the show. Calum, the designer of this amazing build gave us some insights on the process of hand-crafting the amazing tank and dealing with the electrics on the Ducati. It took about 6 months to complete while working with other projects in the process and many iterations to get the shape right.
After a quick pass on all the other builds and about 100 clicks on the fuji we decided to leave the show and visit it again the next morning.
What an awful idea. The venue was packed. We couldn't see most of the builds due the large amount of people. The show surely was a success. Among the crowd we spotted Tito from Macco Motors who had come all the way from Spain just for the show (hey, we came from Greece). Luckily for them, their two builds were from customers living in the UK so they didn't have to ship any motorcycles from Spain. Later on we chatted a bit with Old Empire Motorcycles. We have to say the quality of their builds is outstanding. None of the other motorcycles had that much level of detail paired with great paint and amazing laser-cut and cnc-machined parts of their own design.
All in all it was a great show and hopefully we will try to attend it next year!